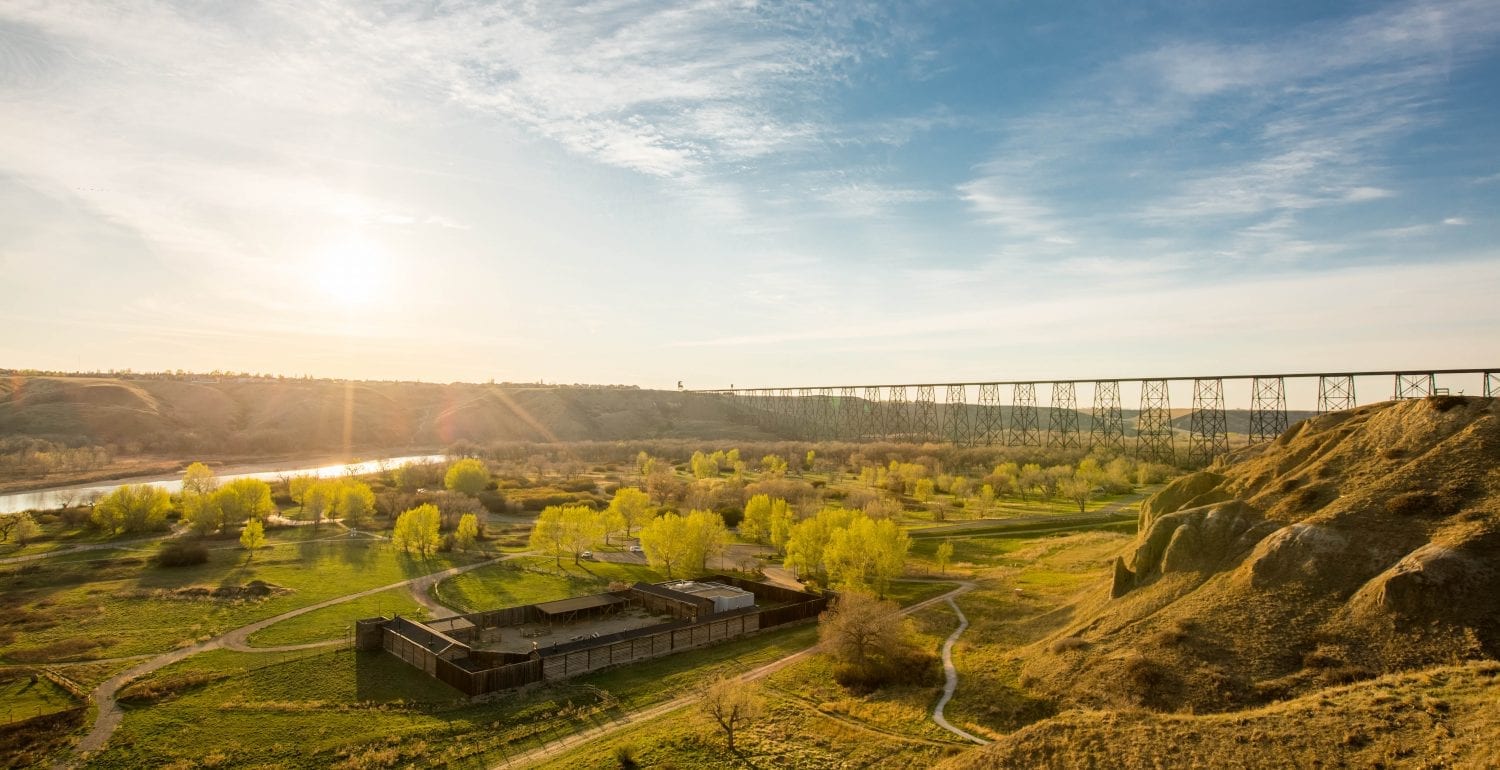 As an integral part of the Galt Museum, Fort Whoop-Up relates the history of the buffalo hide trade, which was the subject of disputes between Alberta's First Nations and early settlers.
Visitors can learn about this complex story, which took place between 1860 and 1890, and included the Niitsitapi (Blackfeet), Métis, Canadians, Americans and British. A history of trade and politics, of colourful characters and the flow of time… Many will be surprised to see how crucial trade of buffalo robes was for economic development and relations among different players in the area.
It was much more than just a garment that protected them from the biting winds of the Western Canadian Prairies. It was also the first product to be promoted by the Hudson Bay Company, as early as the 1830s, and was exported in large quantities to Eastern Canada. Unfortunately, entire herds of buffalo were decimated because of high demand for their hides.
Much more awaits you at Fort Whoop-Up. Your visit also includes a guided tour by train, a fun and practical way to take in the sights!
Information: www.galtmuseum.com/fort-whoop