Fort Anne National Historic Site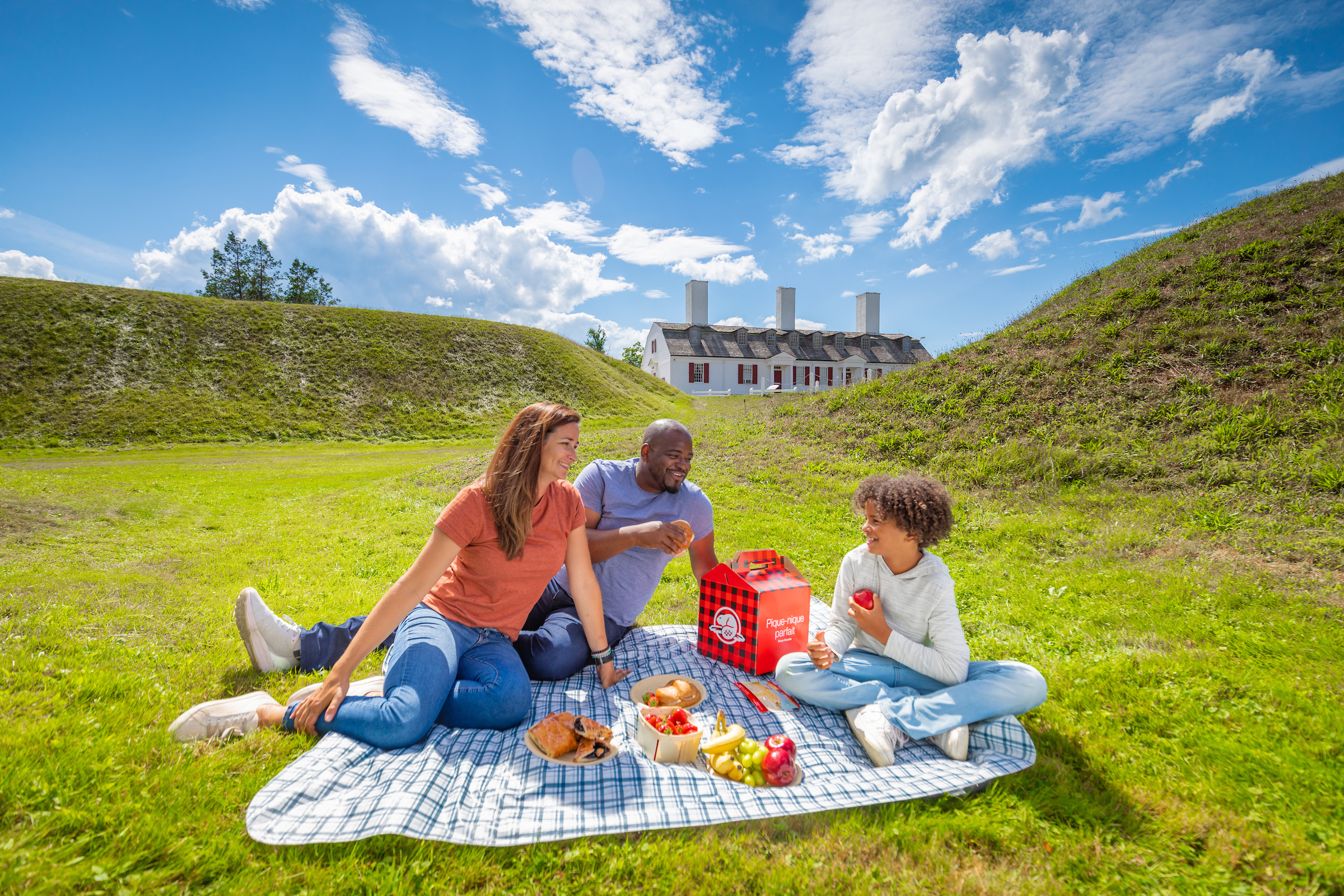 Nestled in the town of Annapolis Royal, Fort Anne is Canada's first national historic site.
Wander the site's Vauban fortification – a marvel of rolling grassy hills. A gentle walking trail encircles the perimeter allowing sweeping ocean views.
Step inside the Officers' Quarters Museum and into another era when the French, Scottish and English arrived in this land. Learn how the Mi'kmaq, Acadians and Black Loyalists also played a role in shaping one of North America's most contested areas – their stories of struggle and survival brought to life.
Listen to different cultural perspectives of colonisation in Mi'kma'ki and interact with the Treaty Table to understand why we are all Treaty People. Learn about Acadian resilience and visit the Tapestry room where the area's history comes to life through a Heritage Tapestry and Mi'kmaw art.
Explore Fort Anne with a Parks Canada interpreter on a guided tour. Three tours are offered: "The Cradle of Acadia", White Glove Tour and Exploration of a Vauban Fort.