Acadian Shores Interpretive Tour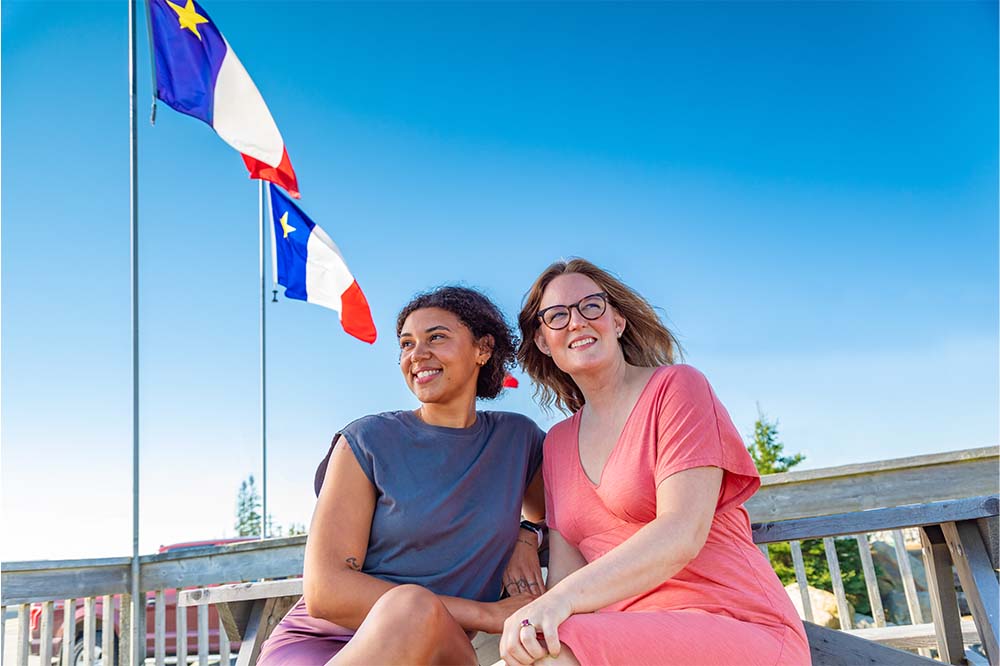 The Acadian Shores Interpretative Tour is a self-guided tour across 31 historic points of interest that embody the Acadian spirit and history of southwestern Nova Scotia, primarily in the Acadian regions of Clare and Argyle.
Fifteen of the sites are in the Clare region, otherwise known as Saint Mary's Bay. Another fifteen sites are located in the Argyle region, or the Par-en-Bas region. The final site is in the Yarmouth area, at Cape Forchu. Download the map!
Take your time as you explore museums, churches, wharves and other beautiful hidden treasures, as well as appreciate the unique and earthy sounds of Acadian French, whose roots date back to 17th-century France, with expressions borrowed from the Mi'kmaq and English.
Bilingual locator signs will guide you to the sites. Each site has a bilingual interpretative sign as well.