Georges Island National Historic Site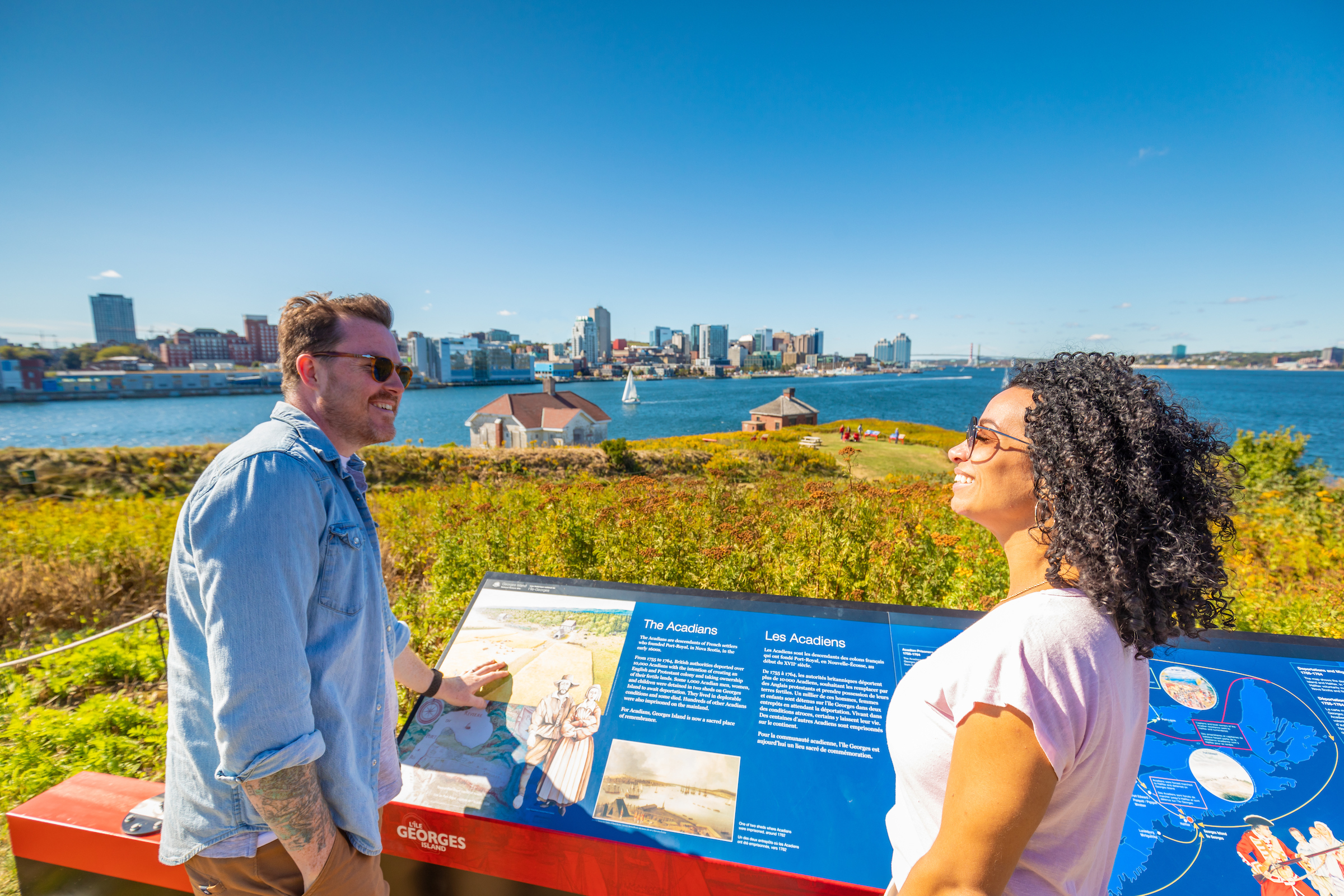 In the heart of Halifax Harbour lies a tiny island that features a lighthouse and hidden fortifications dating back more than 200 years. Take your own boat, join a guided kayak tour, or catch the ferry to Georges Island to experience the sea air and delightful sights of Halifax.
Your first steps off the wharf lead you past several historic structures. Interpretive panels relay the fascinating history. A sloping walking trail guides you upwards to Fort Charlotte. Join an interpreter on a guided tour through the subterranean maze of tunnels located under the fort. From ancient times when the Mi'kmaq arrived in Kjipuktuk, "the Great Harbour," to gather and harvest its bounty, to the arrival of the British in 1749, to the imprisonment of Acadians during the Deportation of 1755–63, and to the protection of the city during the World Wars, a fascinating tale awaits all visitors to the island.
Spread a blanket near the Lighthouse Keeper's House or settle into a Parks Canada Red Chair and enjoy the spectacular view! If you book the ferry, order a Parks Canada Perfect Picnic with your reservation.