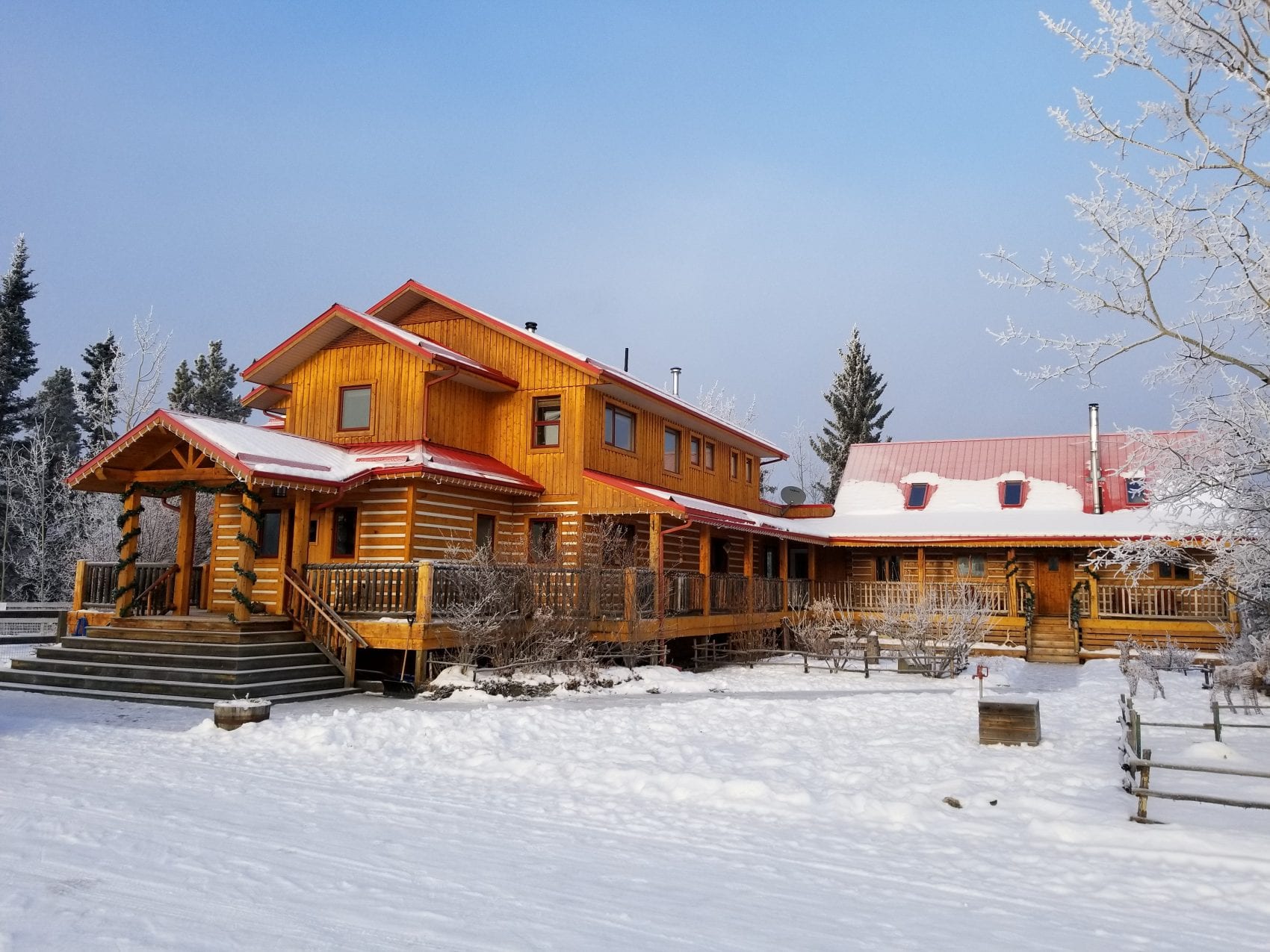 Surrounded by mountains and stunning views, the Cranberry Lodge is ideal for adventurers, families and groups seeking a relaxing Yukon experience. Located only 27 km from Whitehorse, it is close enough to the city to enjoy diverse dining and cultural experiences, yet guests have direct access to nature and numerous trails in the area for summer and winter activities.
This authentic Yukon design log house offers cozy accommodations with all the amenities. It has its own private back deck, propane BBQ, fire pit, and hot tub. Open year-round, the Cranberry Lodge is reserved for one group at a time to ensure an optimal and private experience for the guests. With its three bedroom, a den and an open concept dining and living room, it can accommodate up to 7 guests.
Whether you enjoy a late BBQ under the midnight sun or watch the northern lights from the hot tub, your retreat at Cranberry Lodge will be an authentic Yukon experience to remember!
Cranberry Yoga & Creative Retreats
Enhance your stay and relax with a personalized yoga class or nurture your creative side during a private art retreat.
Cranberry Yoga and Creative Retreats offers private and small group yoga and art classes. Guests can stay in the comfort of Cranberry Lodge and enjoy the benefits of a yoga practice tailored to their abilities and needs, or create artwork inspired by the splendor of the Yukon landscape. The featured art class, painting on silk, is available upon requests by registered guests.