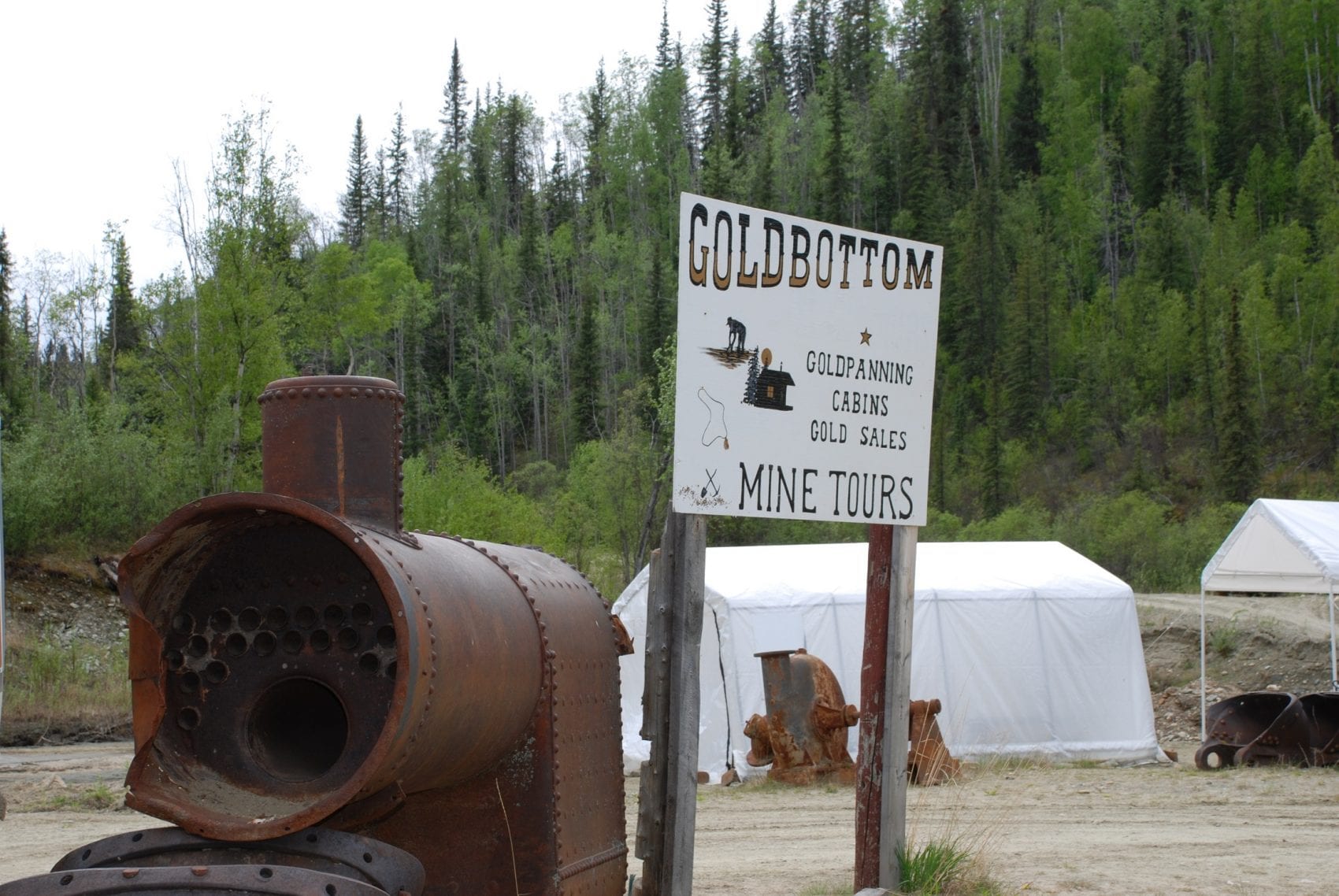 Ah, the famous Goldrush… It still feeds our imagination and makes our eyes sparkle! Goldbottom Mine Tours appreciates this and offers guided tours of its mining facilities at Goldbottom and Hunker Creeks.
From mid-May to mid-September, stand in the shoes of the thousands who panned these streams in hopes of making a fortune. Discover hundred-year-old and modern techniques for extracting these precious nuggets and learn how miners registered their claims and sold their gold.
Located in the historic Klondike gold fields, half an hour south of Dawson City, Goldbottom Mine Tours also offers guided visits of Dredge-Number-Four, a national historic site on Bonanza Creek.
And while you're there, step into this universe and try your luck at panning for gold. Or stay at one of the mining camp's rustic cabins.
All you have to bring are provisions; they have everything else to guarantee your comfort.