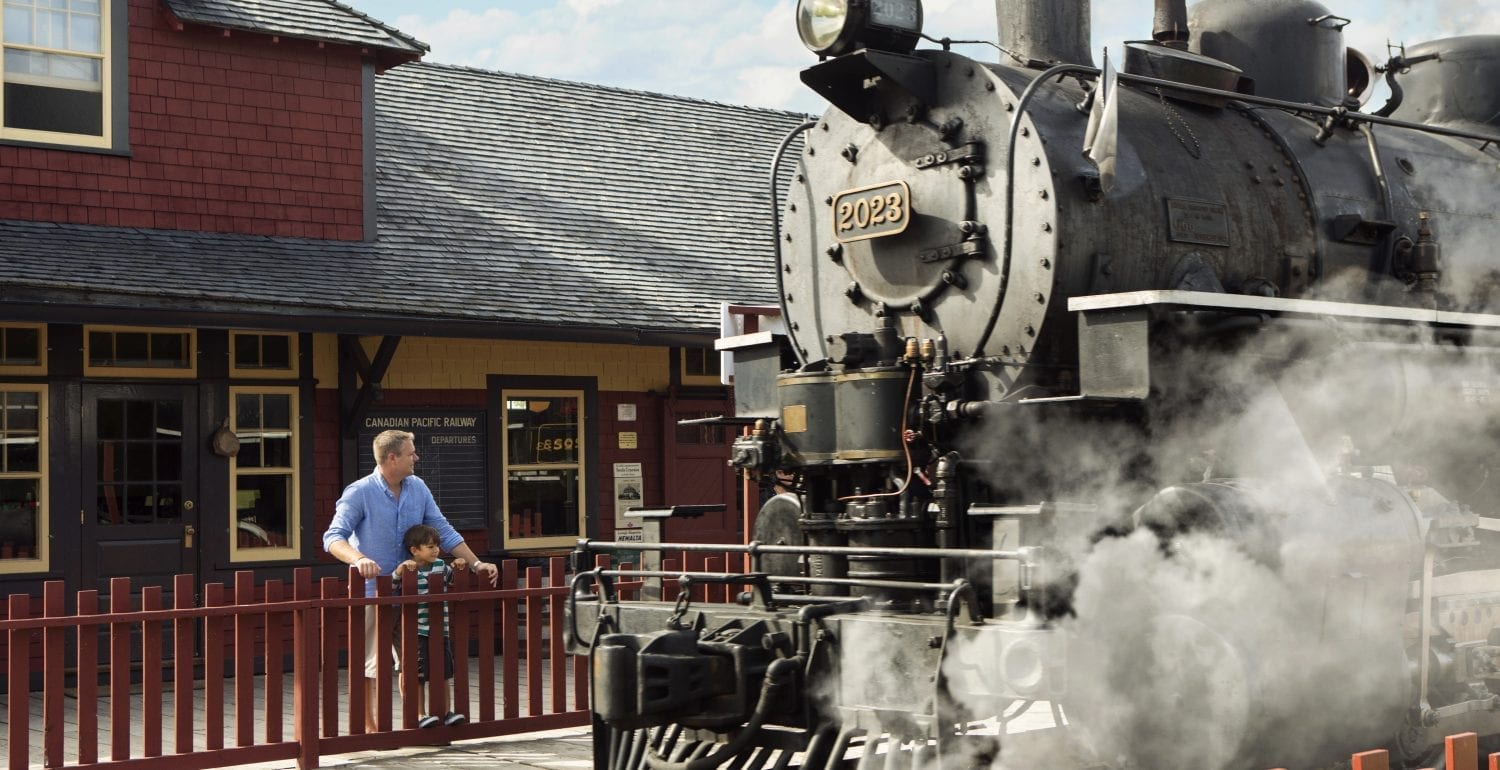 Heritage Park's mission is simple: to preserve the history of the early West and educate and entertain guests of all ages for many generations to come.
Founded in 1964 in Calgary, Heritage Park has become one of North America's must-see living history museums. Visitors can wander through historic sites that tell the story from the 1860s fur trade to the 1950s, the Age of the Automobile. A rewarding experience for families and school groups. While there, you must grab a bite to eat at the café or grill, before or after visiting the historic village, Gasoline Alley Transportation Museum or souvenir shops. Young ones are always welcome at Heritage Park, whether for summer camps or a night of yesteryear activities in the barn! Park managers are so proud of the variety of features and activities offered that they've published a list of 150 reasons to visit the site, chief among which are pleasure, learning, multiple art forms and delights available throughout.
A trip to Calgary wouldn't be complete without making this timeless journey.
Info: www.heritagepark.ca