Abram-Village Handcraft Co-op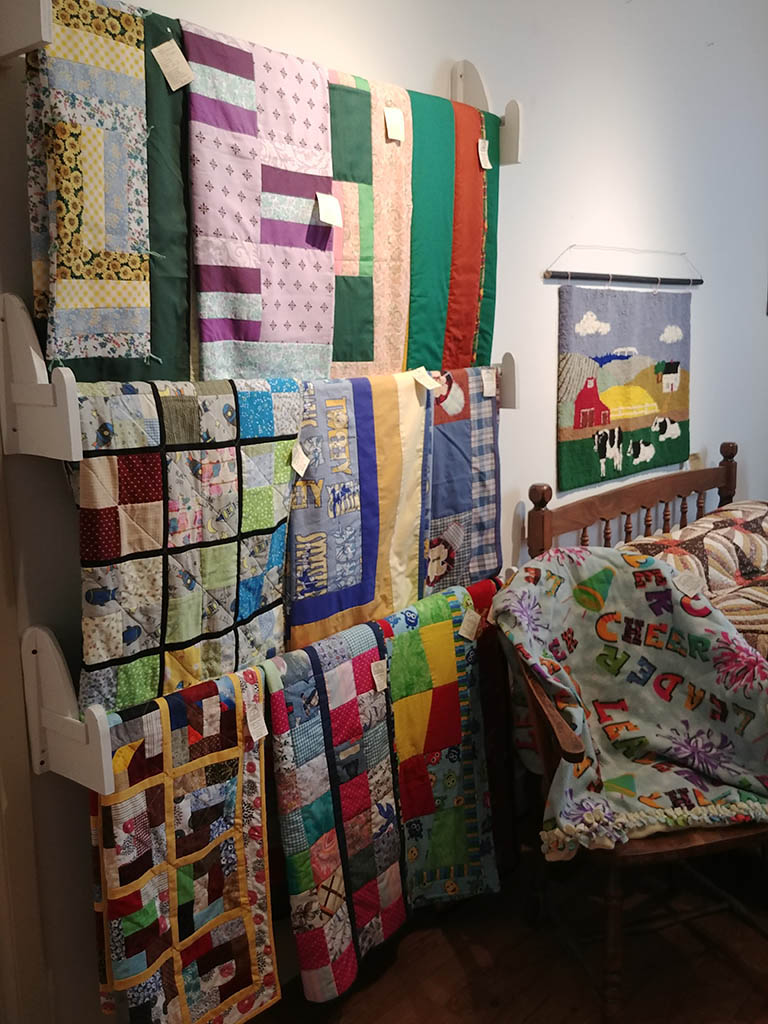 The Abram-Village Handcraft Co-op was established more than half a century ago to sell handicrafts made by artisans in the Evangeline region. Since its inception, the Cooperative has sold only handcrafted items produced in Prince Edward Island (the majority of which are from the Evangeline region).
Today, the Cooperative has about sixty active members who provide a beautiful variety of products that are always handmade using often traditional methods learned from their parents or grandparents, but sometimes with a more modern flair. Among the items on sale are paintings, knitted products, weaving, quilts, embroidery pieces, crocheted rugs, clothing, recycled denim products, pottery, turned wooden objects, toys, souvenirs and many more. Some of the products are made in the colours of the Acadian flag to reflect local Acadian culture and traditions, and even traditional Acadian shirts are sold.
The co-operative is also the place where the group of artisans "Les Doigts magiques" meets one afternoon a week to make quilts, cushions and other products to sell for the benefit of the craft.