Our Lady of Mont-Carmel Historical Church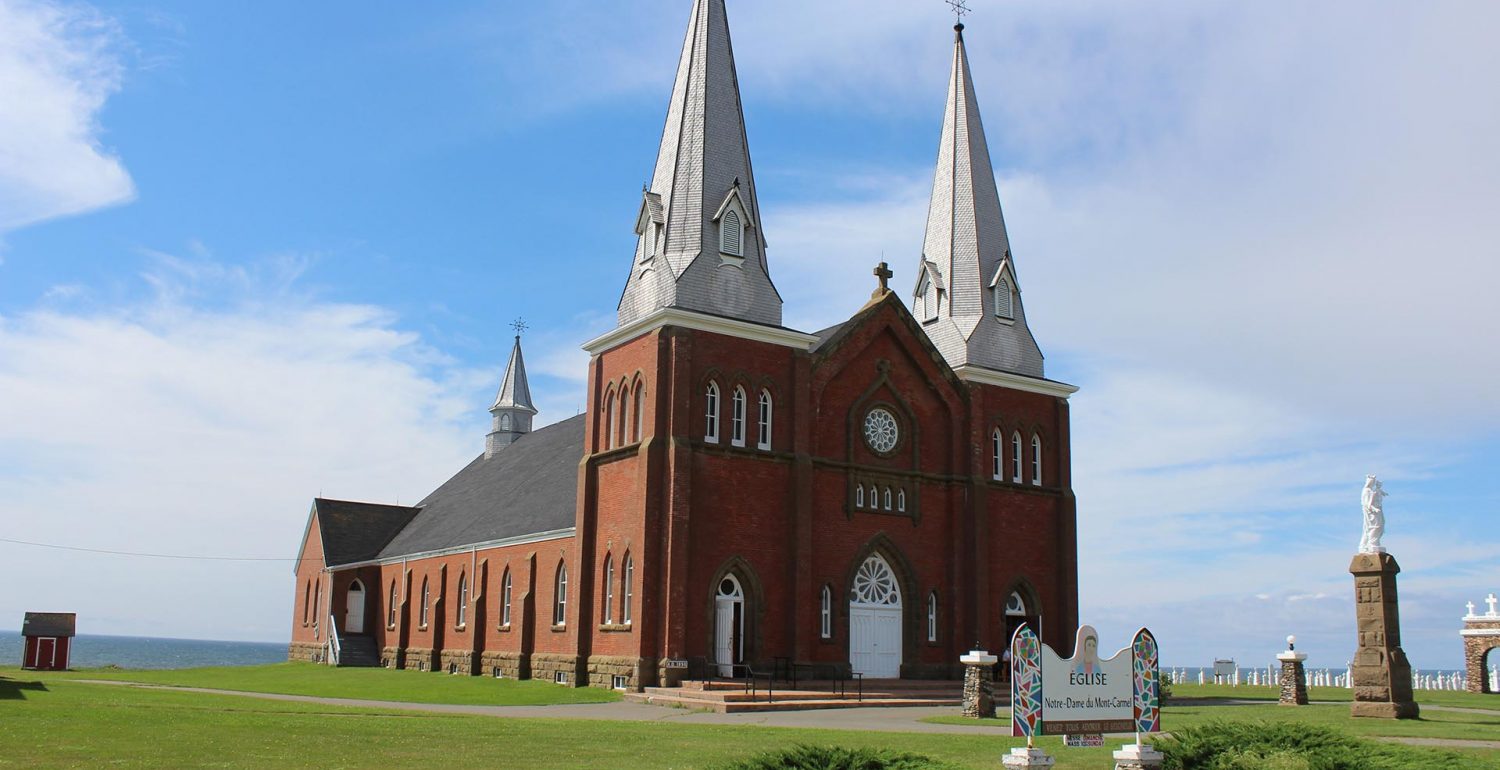 Known for its enchanting site and imposing architecture, the centennial Our Lady of Mont-Carmel Church is located on the edge of the Northumberland Strait. Many visitors come each year to contemplate the beauty of this church. Since 1997, the site is also a place where the majestic Confederation Bridge can be seen to the east, in all its length.
The community of Grand Ruisseau (now Mont-Carmel) was founded in 1812 by Acadian families from the St. Eleanors area.
It was in 1898 that the parishioners built this church, the third on the same site. Father Pierre-Paul Arsenault, who arrived in the parish in 1896, is recognized as the great promoter of the construction of this beautiful temple, a spacious red brick church to accommodate the growing population. To do so, the parish priest hired architect René P. LeMay of Lotbinière, Québec, to prepare the plans for this temple, which would soon be classified as one of the most beautiful religious buildings in the province.
Four hundred and fifty thousand bricks were made on site for the construction which would cost $75,000. On July 3, 1898, the blessing of the cornerstone took place. The exterior of the building was completed by January 1, 1899 when its blessing took place under the patronage of Notre-Dame-du-Mont-Carmel. Over the following few years, the interior decorations would be completed.
In 2003, Notre-Dame-du-Mont-Carmel Church was added to the Prince Edward Island Register of Historic Places. Distinguished by its longevity and beauty, it remains one of the most beautiful churches in the province.