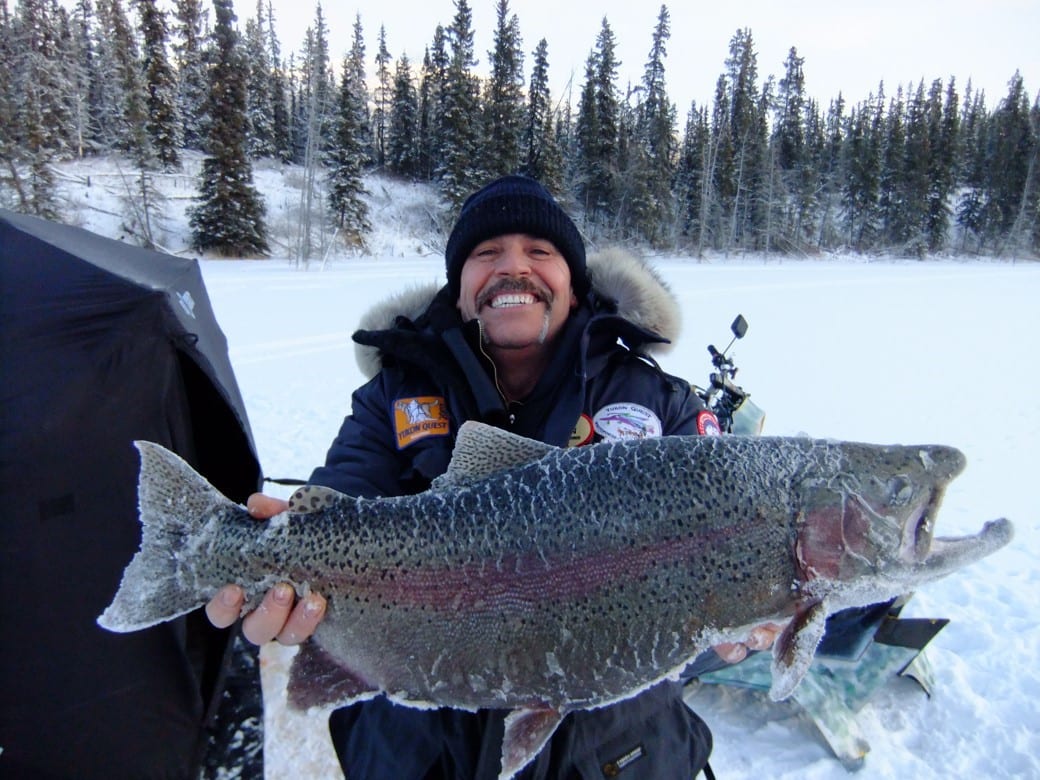 Have you ever seen a proud, smiling fisherman holding a fish that's large enough to feed a regiment?
This is a familiar scene for Normand Leroux, owner of Yukon Fishing Adventure, which specializes in recreational fishing trips. Holder of a wilderness tourism permit, he invites you to fish with him, whatever the season.
Whether you're a beginner or seasoned fisherman, alone or in a group, Normand will guide you on water and ice, by boat or all-terrain and amphibious vehicles.
With Yukon Fishing Adventure, you'll discover wild lakes and rivers, far from civilization, and learn local tricks to catch big beautiful fish such as char, trout, pike and salmon.
Information: http://www.yukonfishingadventure.com/index_123.htm