Westben Concerts at The Barn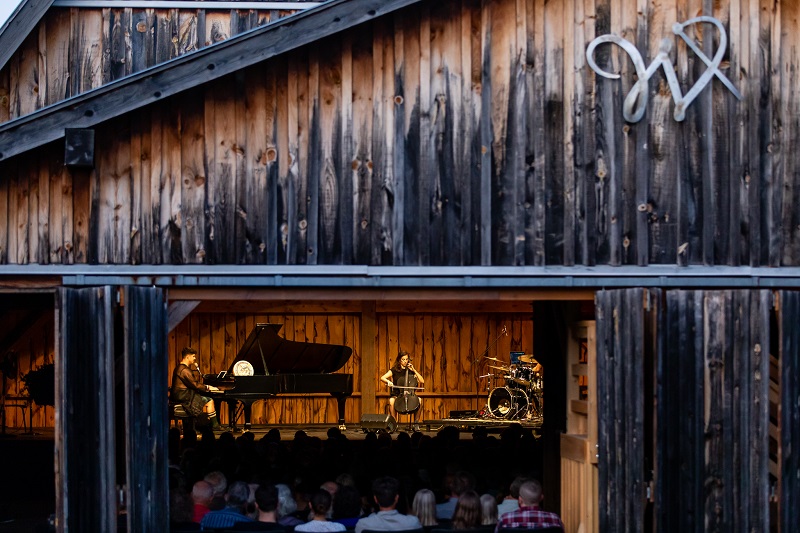 Experience Music in a Natural Setting at Westben. Now in its 22nd Season Westben is where the best of music and nature spring to life!
Nestled amongst the peaceful hills of Northumberland County two hours east of Toronto and 4 hours west of Montreal near Campbellford, Westben has three outdoor venues. The custom-built, timber-frame Barn with massive walls and doors that roll away allowing music to waft over the surrounding meadow.
The Barn seats 400 combining state-of-the-art acoustics with a rustic yet sophisticated atmosphere. Bring your own lawn chair and enjoy music al fresco on Willow Hill, Westben's new natural, grass amphitheatre. For a more intimate outdoor music experience, the campfire venue offers space for a small group to soak in songs and story telling by world class performers.
Westben's annual outdoor concert season has over 26 concerts in July and September featuring local, national and international performers in classical, jazz, broadway, folk, fiddle, rock and comedy events. Westben also offers small group experiences in the neighbouring Mary West Nature.
To reserve your seats, visit westben.ca