Walking tour of Rouleauville with BaladoDiscovery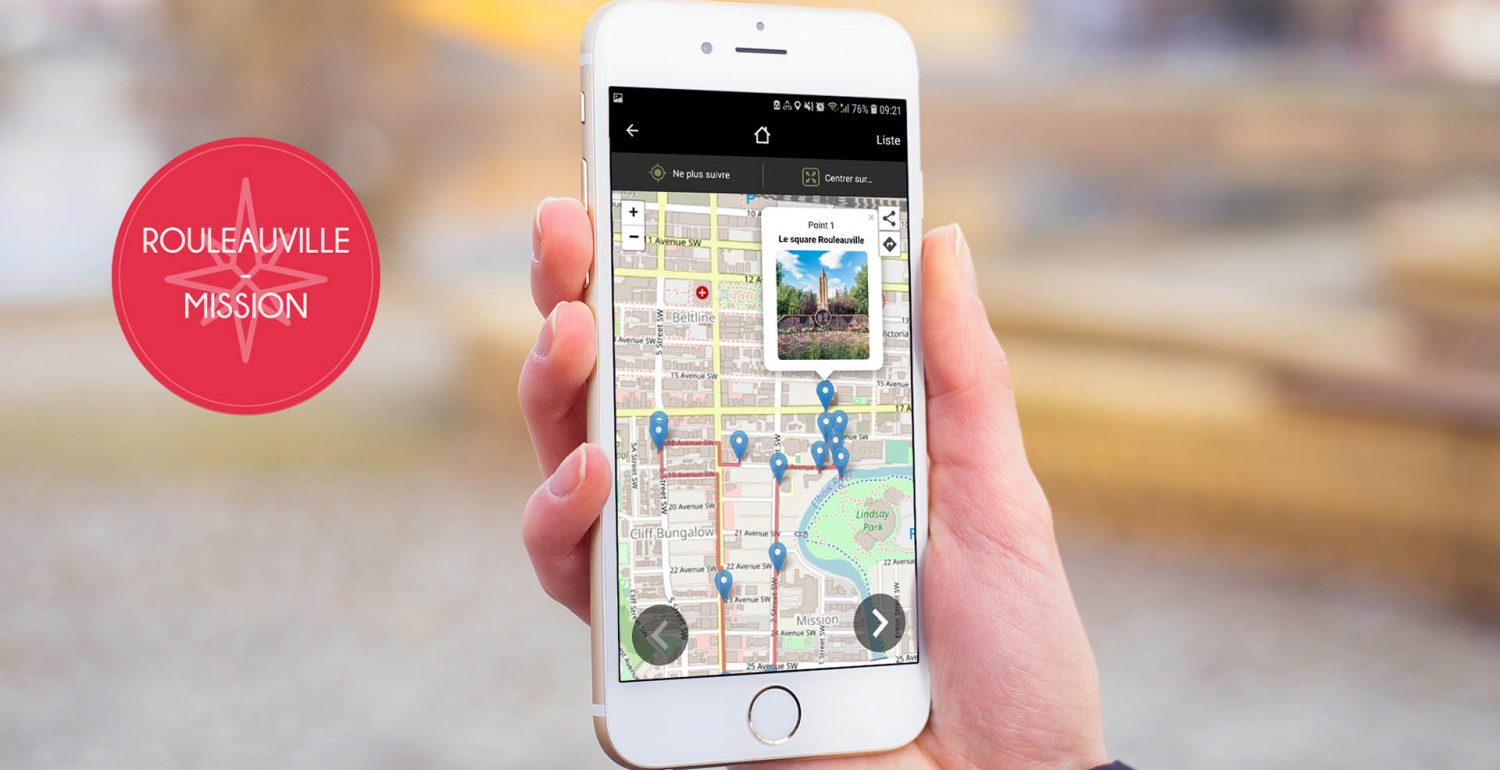 Welcome to Rouleauville, Calgary's historic francophone district! With the help of BaladoDiscovery, a bilingual digital guided walking tour, you will enjoy learning about touristic and historical facts at your own pace. By downloading the free mobile app on your phone or tablet, you will be transported through the meanders of history of this French-speaking village, now known as the Rouleauville-Mission district. During your visit, look for marked signs designed to bridge the information between the discovery tour and the actual sites. The digital guide, which includes photos, audio and video files and the signs on physical sites are designed to facilitate your exploration of the often forgotten history of francophone settlers in Western Canada and more specifically in Calgary.
Rouleauville historical district is a true oasis in the middle of the city. Plan about two hours to visit all 14 sites. As you will discover, it is very easy to spend time dreaming and strolling along. Don't hesitate to linger at Rouleauville square, enjoy a snack in the tranquility of Lindsay Park or cool off along the Elbow River pathway. Every season is the best season to enjoy a digital historical tour of Rouleauville followed by a nice meal in one of the fine restaurants on 4th Street SW. The interest of this podcast is that you can have a taste of tour by checking online on your computer and tablet in the comfort of your home, keep in mind however that nothing beats the multi-sensorial experience during your walking tour of Rouleauville.