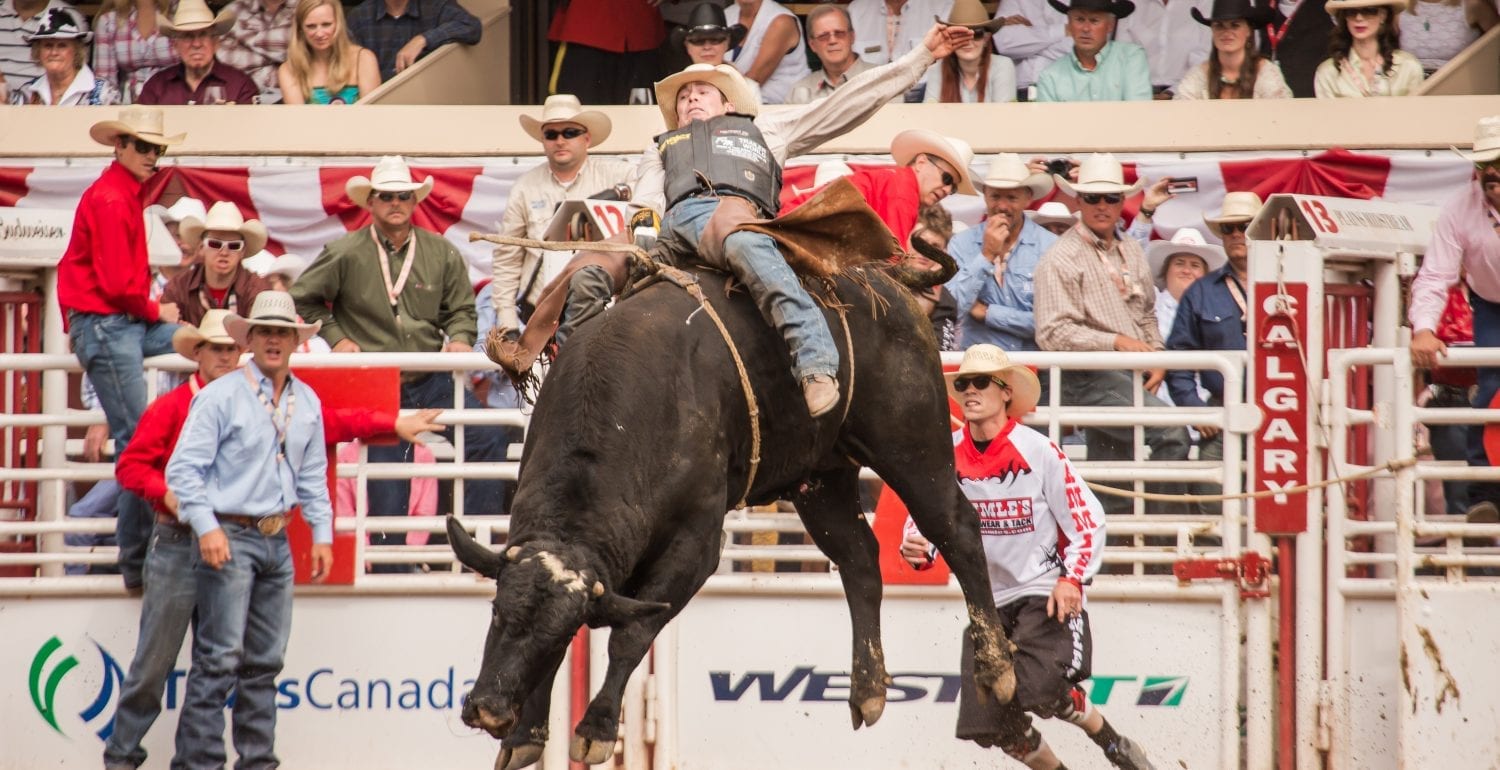 The greatest outdoor show on earth was born one hundred years ago.
For 10 intense days, audiences will be treated to the best rodeos in the country, various races, music concerts combining pop, country and rock, hundreds of animals (the Stampede's heart and soul) you can interact with, agricultural demonstrations, numerous competitions and even motocross stunt shows in the Adrenaline Ranch!
The signature event of Alberta's Cow Town, the Calgary Stampede has been cultivating a rich history and proud tradition since 1912.
There is also a committee to preserve this significant heritage for the people of Calgary, who can take pride in the SAM Centre, a new interpretive centre showcasing the Stampede's history.
Curious visitors will learn how the Stampede began an excuse to celebrate the city or a way to forget the World Wars, before growing in scope throughout the second half of the 20th century. The Stampede is a memorable Calgary experience! Book early!