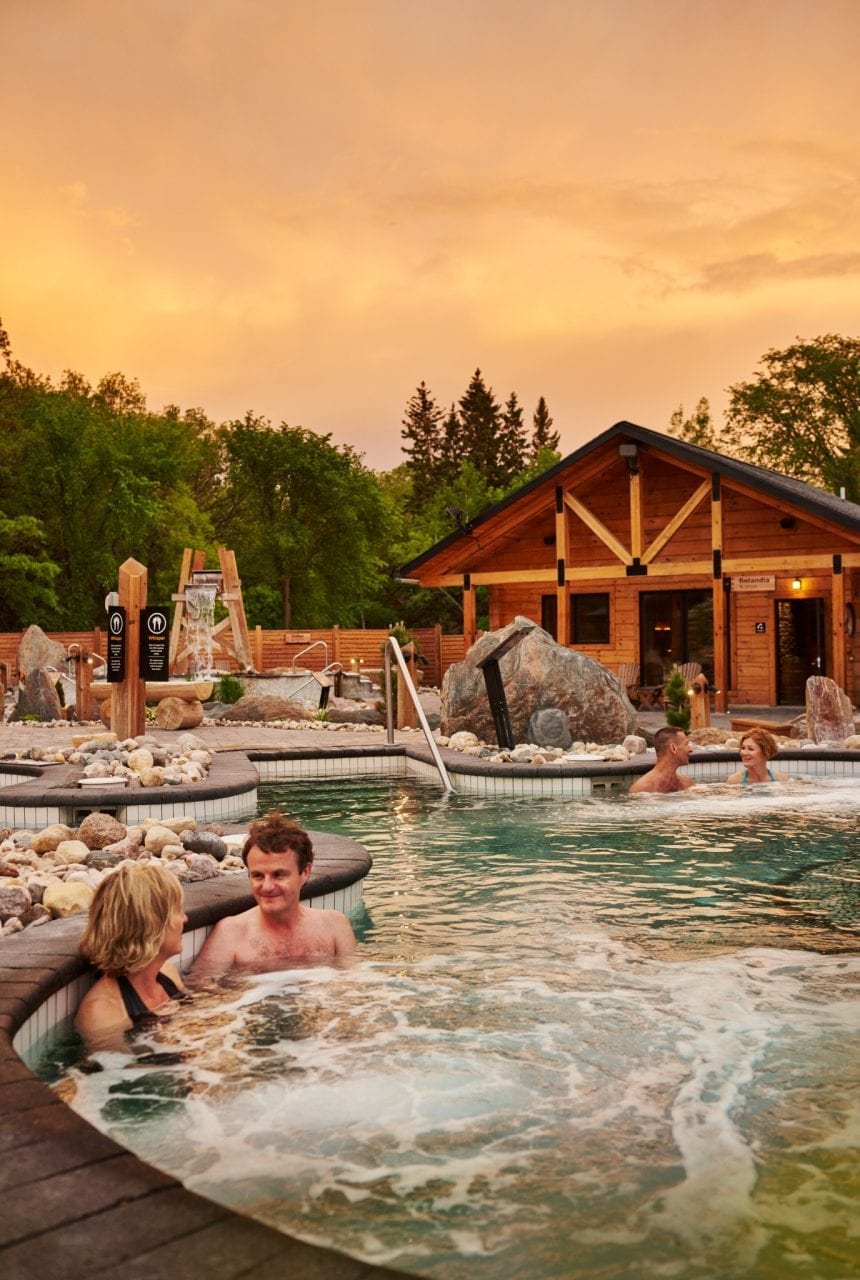 Owned by the Nordik Group, Thermëa by Nordik Spa-Nature is located on Crescent Drive in Winnipeg, only 20 minutes from downtown. This 2016 Tourism Winnipeg partner of the year has an enchanting location where the base elements (wood, stone, water and fire) combine to create a relaxing atmosphere, while reducing its ecological footprint to the maximum.
Focusing mainly on thermotherapy and relaxation techniques from Scandinavian countries, this relaxation and rejuvenation centre offers a multisensory experience in a natural and immersive decor, contributing to the health and well-being of its guests. Its many interior and exterior facilities allow visitors to experiment with the thermal cycle (hot-cold-rest). Massages, personal body care, wellness rituals and a restaurant that serves health foods and gourmet dishes are also available to enhance your relaxation experience.
For those looking to extend this wellness break into an adventure, packages are available with several hotels that are Thermëa partners. Regardless of what brings you to Spa-Nature, get ready for a unique experience where health and wellness reign!
Information: www.thermea.ca