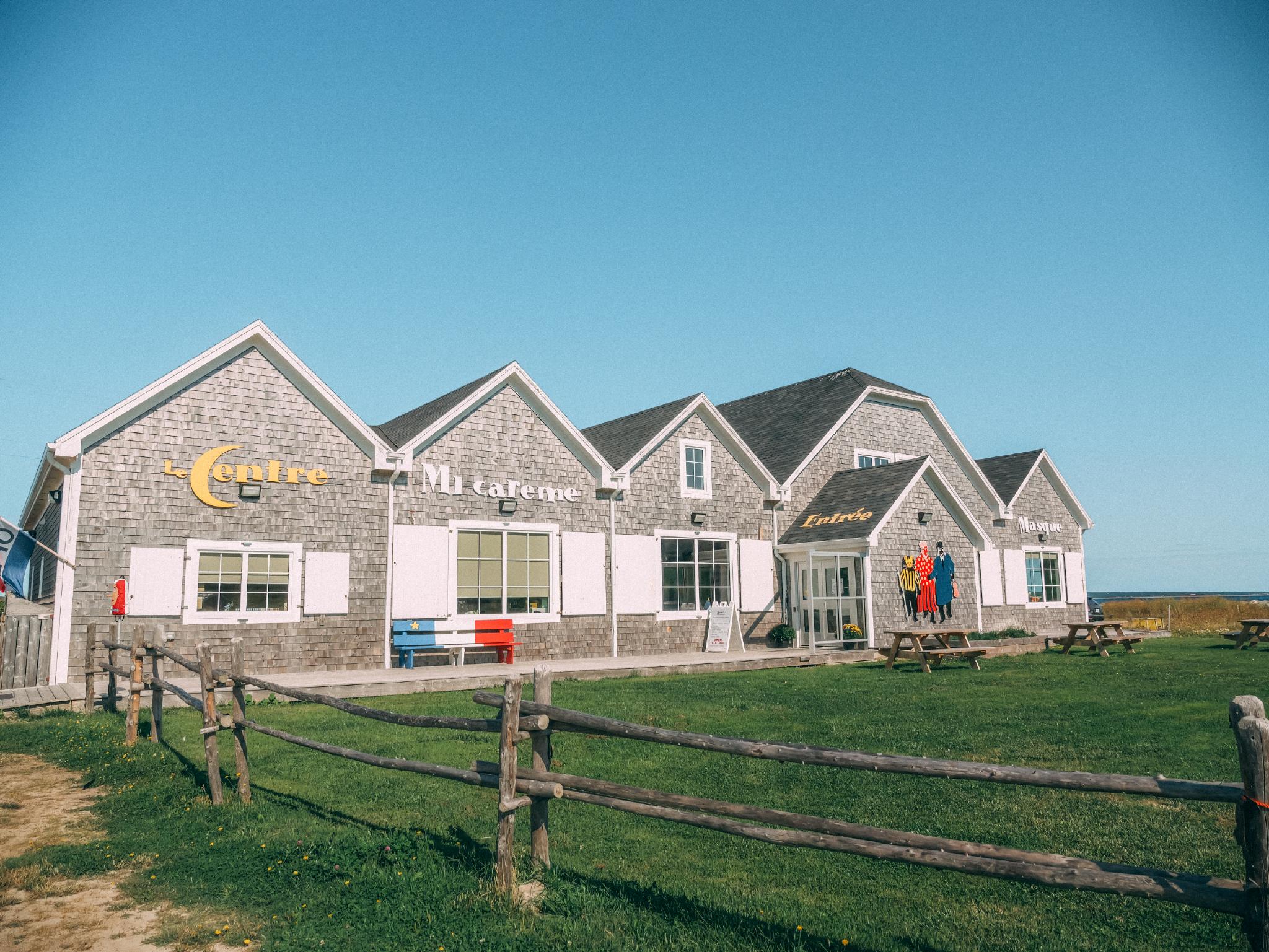 People have always been fascinated by masks of all origins. Their symbolism, mysteries and hidden histories pique the curiosity of young and old alike.
Located at the Grand Etang Harbour, just steps away from the famous Cabot Trail, the Mi-Carême Centre has celebrated the masks, music and dance of the Acadian Mi-Carême since 2009. Parenthesis: The essence of the carnival-like Mi-Carême is a spirit of joy, laughter and mockery that contrasts with the period of austerity, severity and penance leading up to Easter. The Interpretive Centre offers a variety of monthly events and presents exhibitions of locally made masks and a historical overview of old Acadian traditions. You can also take in one or more short plays. If you want to extend your stay, register for workshops on traditional mask-making, singing and dancing, or take a guitar lesson!
Before you go back down the Cabot Trail, stop for a while and take in the view, walk beside the ocean and have a bite to eat at one of the picnic tables!
If you aren't in a rush, why not go for a dip in the Gulf of Saint Lawrence, or take in some horseback riding or biking?
Information: www.micareme.ca