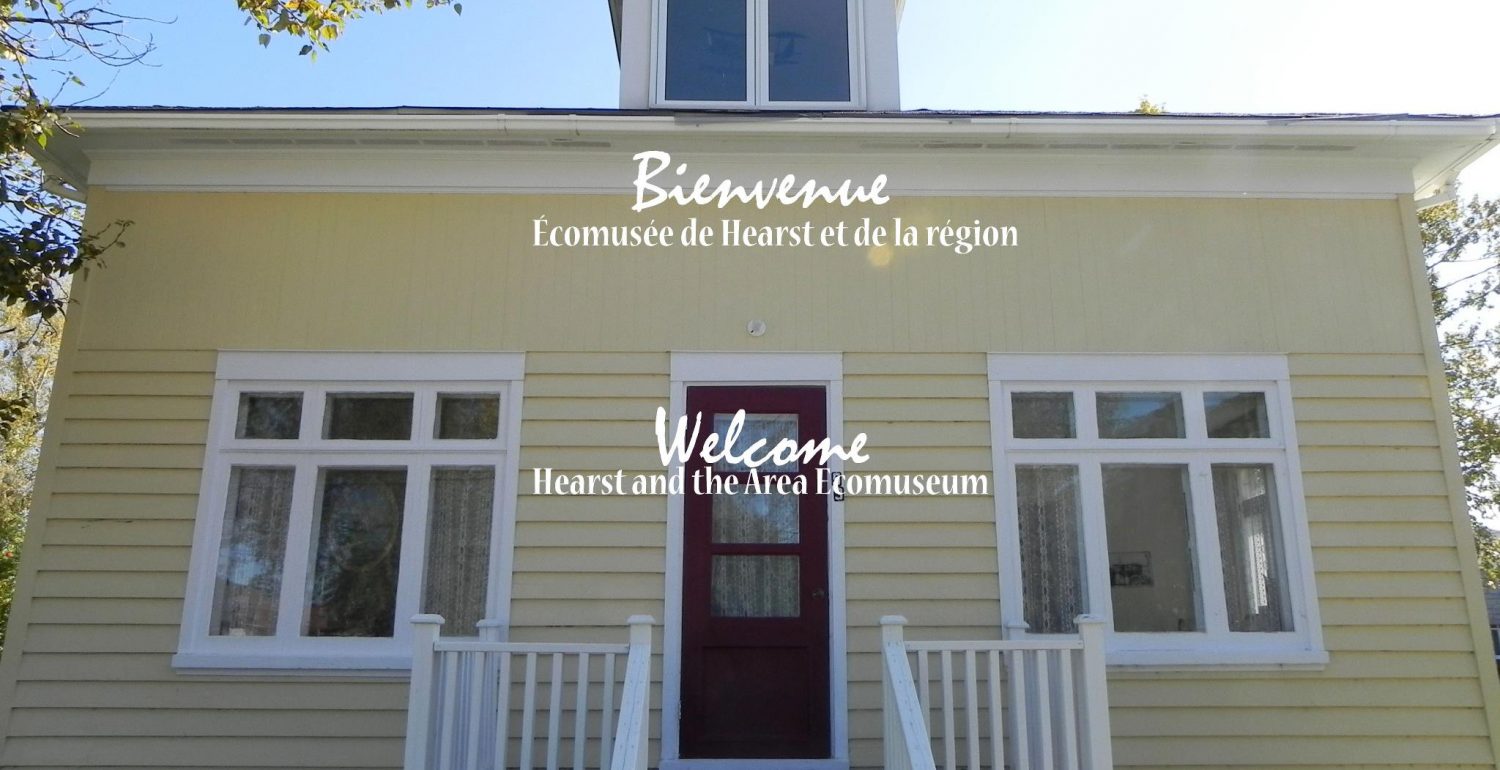 The Hearst Ecomuseum
The Ecomuseum—literally a museum of the territory—is noteworthy for the decompartmentalization of its activities. Some have defined it as a "museum without walls." However, the Hearst Ecomuseum is more like the "museum with a hundred walls" since its thematic exhibitions take place everywhere. Through this decompartmentalization, the Ecomuseum invites people to interpret the environment and its heritage on site.
At first, it was as a squatter that the Hearst Ecomuseum established itself as a tourist centre from 1998 to 2005. Afterwards, thanks to a municipal investment, the organization acquired a head office at 53 9th Street in a heritage house in the town of Hearst, the Maison Blais. Located in the city centre, near the cathedral and university, it is one of the oldest houses in Hearst. Having been a family home, then a school before becoming a museum, the Maison Blais has cheerfully withstood the whips and scorns of time. Since 2009, the Ecomuseum has been open on a seasonal basis from June 1 to September 1, as well for Christmas and the local carnival. Artifacts from the Ecomuseum's collection can also be found at the Tourist Centre and Heritage Sawmill Market Place.
In addition to themed exhibitions with such varied titles as Snow, The Hat-Trick and Our Toys, the Ecomuseum now also has a permanent collection—Tasks and Days—which commemorates the years when Hearst and its surrounding area were founded. Finally, the Ecomuseum has gathered an impressive collection of promotional items that present the entire commercial and industrial evolution of the city and its surroundings in an original way. These hundreds of objects also shed light on the consumption habits of the past century.
The Ecomuseum continues to operate primarily through volunteer participation and welcomes anyone interested in the region's heritage and history.