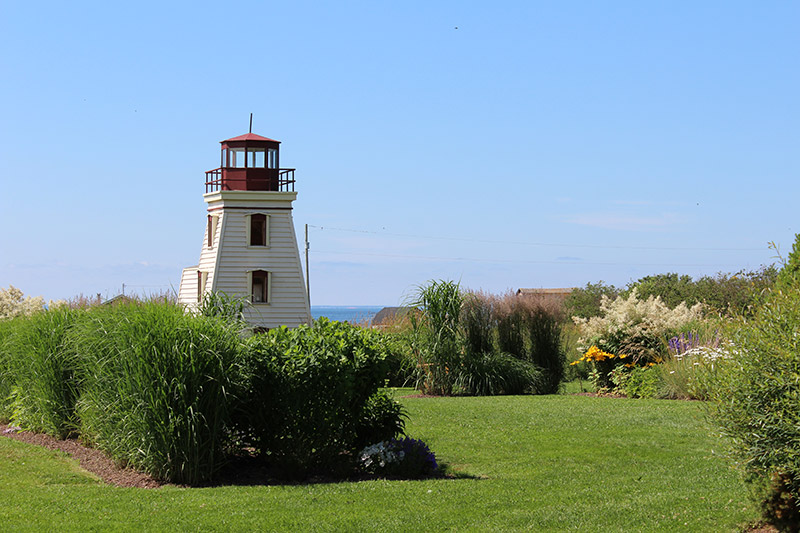 Some people recycle bottles to give them a new life, while others… use them to build houses! The passionate individual and founder behind this idea, the late Édouard Arsenault, was proud to have built Prince Edward Island's first bottle village, at Cape Egmont, in the southwestern part of the province.
Three buildings (the six gabled house, tavern and chapel) will astonish you for the 37th year in a row in an amazing pastoral setting where nature's scents and wonders rule! Besides these impressive buildings and their incredible luminous reflections, the site, now run by Édouard's daughter, offers gardens you can walk through to admire other little marvels. Gardening and recycling enthusiasts, as well as lovers of ingenuity and serenity will make delightful discoveries.
The same goes for a trip to the gift shop, built in 2011 and whose shelves are filled with decorative products. Among PEI's most venerable tourist attractions, the bottle houses have lost none of their charm. As a matter of fact, they've aged beautifully!