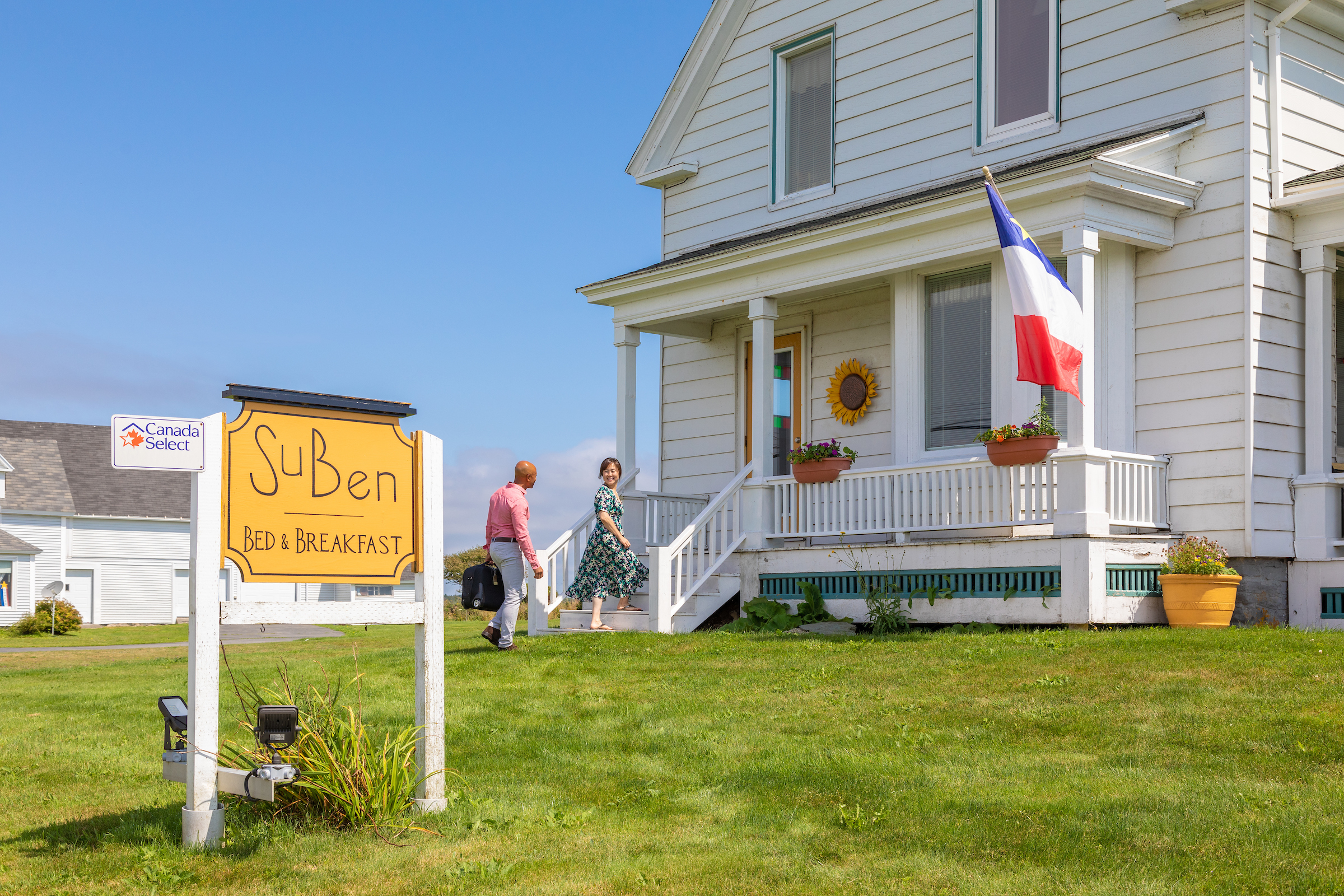 Among the many bed & breakfasts in Acadia, one of the best known is Su Ben, located in Baie Ste-Marie, Digby County.
Open year-round, it is beautifully located in the heart of Acadia's cultural attractions. Visitors may choose from the Anita, Irene or Yvonne rooms, and enjoy a hot or cold breakfast. The owners are very proud of their kitchen… "My grandfather Ben's kitchen is a place to play music or just to hang out and chat." These kitchen parties are unique to Su and Ben, and their seafood omelettes have been famous for many years. The huge porch is ideal for relaxing and enjoying the outdoors.
It is said that this place has the most magnificent view of the sunset on the bay. A golf course is just steps away from the B&B. Whether you want to explore the province from top to bottom, or simply enjoy the finest Nova Scotia restaurants and fabulous scenery, Su Ben Bed & Breakfast is a great place to start and an end in itself!
Information: www.suben.ca