Studio Yarmouth Café et Galerie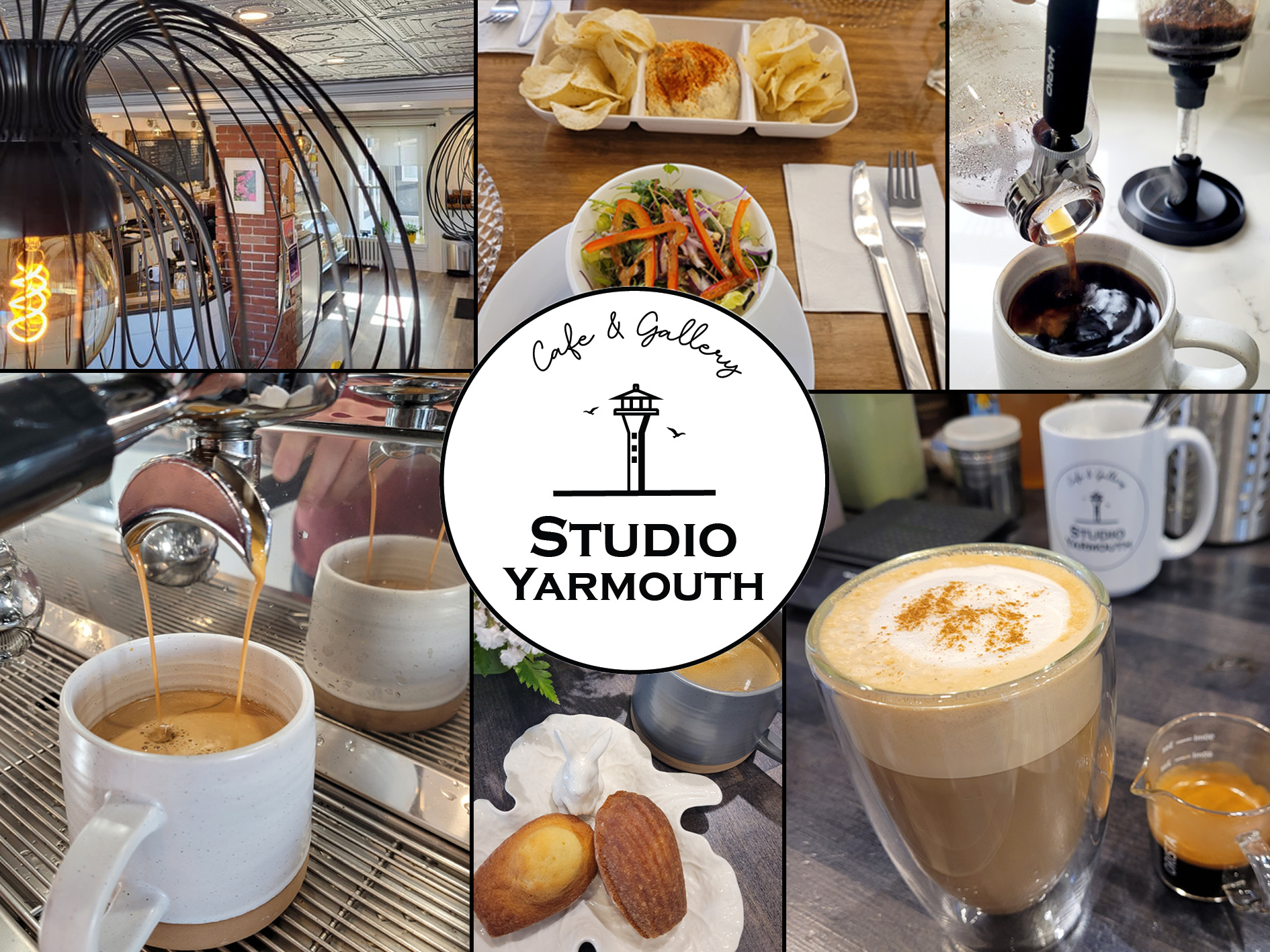 Studio Yarmouth is a bespoke café, bakery, limited-service restaurant and retail arts and crafts gallery/store.
Founded in February, 2023, Studio Yarmouth's vision is to bring a world-class, European-inspired coffee shop experience to the town of Yarmouth, the greater Western Shore region, and to visitors from all over the world.
Studio Yarmouth is partnered with Roastery 46 Coffee in Dartmouth, which enables us to offer our customers some of the best espresso and handmade coffee in the area. Bakery items are always fresh and handmade in house. Studio Yarmouth has also started to offer light lunch options which are always fresh, healthy, and delicious. The atmosphere of Studio Yarmouth is carefully curated, from the interior design elements to the custom playlist, to offer a welcoming and relaxing environment that customers will want to come back to.
The gallery and shop includes unique, handmade arts and crafts creations with a focus on highlighting the unique beauty of our lovely town of Yarmouth!