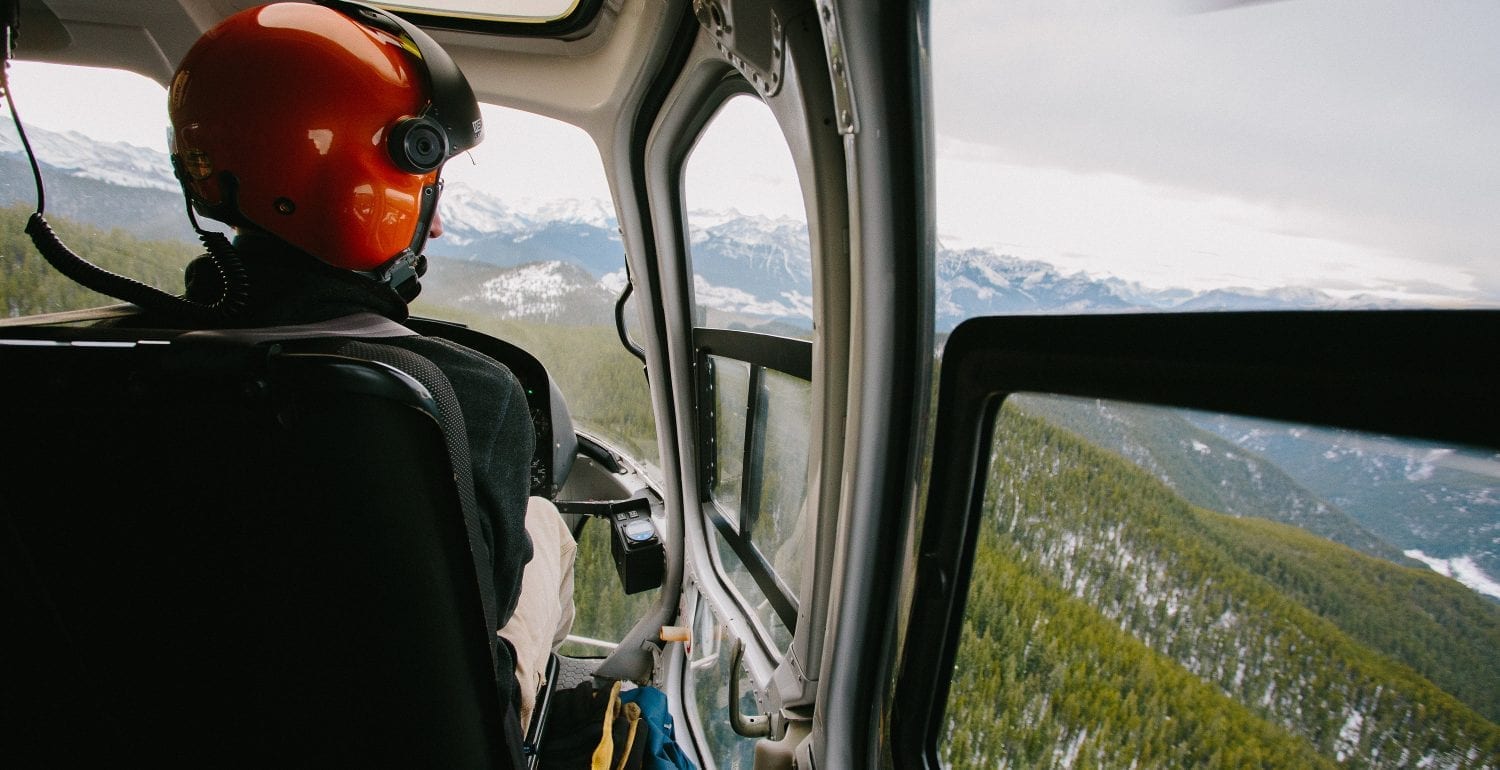 A winter helicopter tour of the Rockies, a mountainside wedding, a snowshoe tour in some of the most beautiful landscapes in Canada… Does this pique your desire for adventure?
Then set out on the most epic adventure in the Rockies, as Rockies Heli Canada has been described. Choose from two starting points: Banff/Canmore at the Kananaskis Base or Lake Louise/Jasper at the Icefield Adventures Base. Then choose between a helicopter viewing tour to fly around the most impressive peaks and glaciers, or get whisked away by helicopter for an adventure tour in the Rockies (horseback riding, rafting, dog sledding, camping, yoga, fishing, hiking, etc.).
The best of both worlds! Or maybe you'd like to give that special someone a helicopter ride, along with some bubbly and a decadent dessert to boot! Who said that helicopters were not romantic?
The pilots at Rockies Heli are also accomplished aerial videographers, so why not give them a little challenge that you'll keep as a souvenir?
Plunge into the heart of the Rockies… while remaining well secured! The images that will be imprinted on your memory won't fade anytime soon…
Information: www.rockiesheli.com