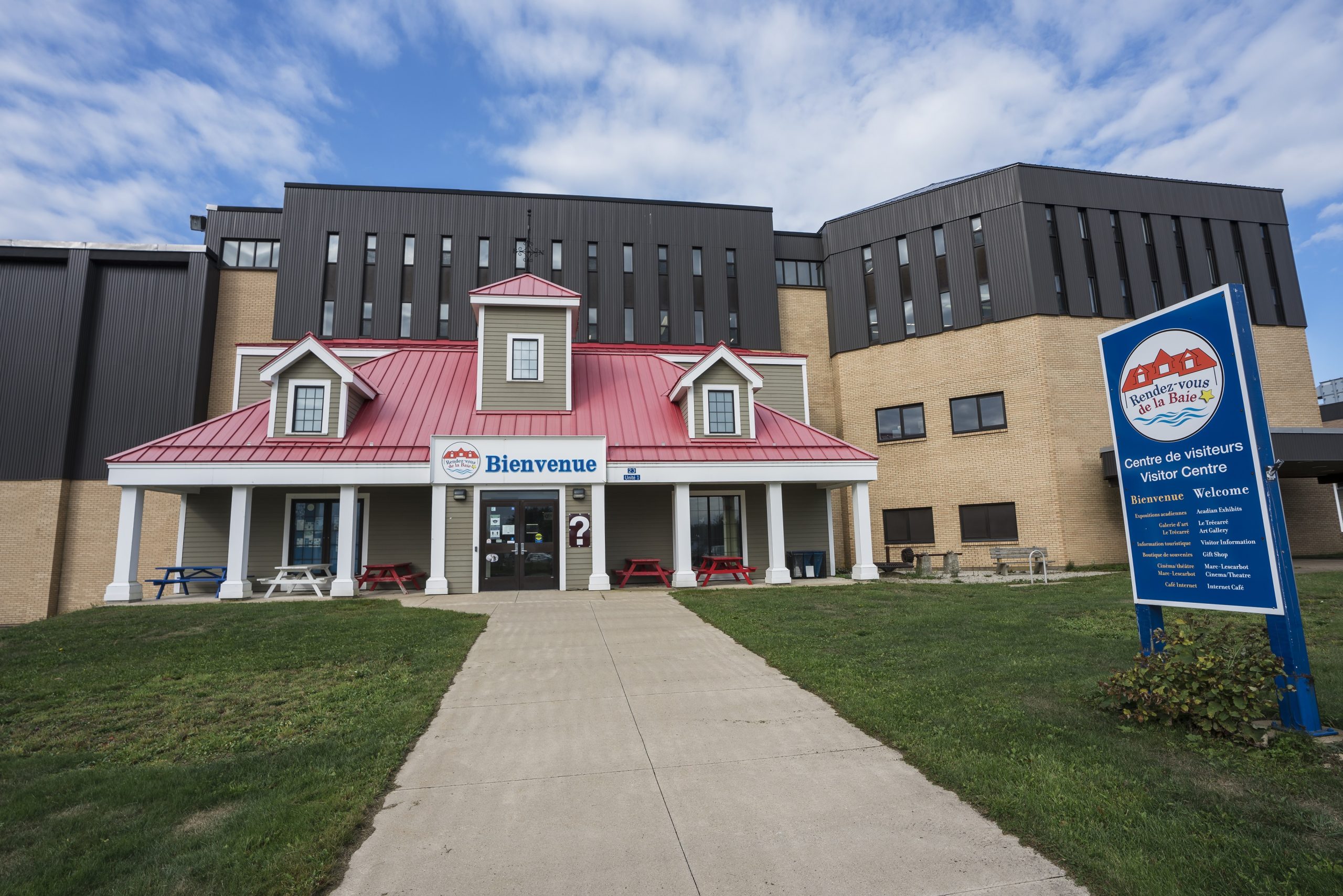 Rendez-vous de la Baie is a cultural centre located on the campus of Sainte-Anne University, in Church Point, Nova Scotia.
A unique location where students and tourists cross paths! Thanks to this warm and welcoming spot, you'll learn more about the rich heritage and culture of Clare/Baie Sainte-Marie Acadians. The Rendez-vous is primarily an Acadian interpretive centre, a state-of-the-art museum with bilingual signage, historical items and multimedia exhibits. Guided tours are available, and admission has been free of charge since 2012; the museum's management opted for voluntary donations to further democratize the sharing of culture.
As for the visitor information centre, it's managed by smiling and bilingual staff who know the area like the back of their hand. Ask them any question you may have; they'll give you the answers to make your Acadian trip as satisfying as possible.
Once you've visited the interpretive and visitor information centres, stroll through the café and art gallery, and around the Odyssey Monument and outdoor stage. Of course, browsing through the gift shop is a must so you don't go home empty-handed!