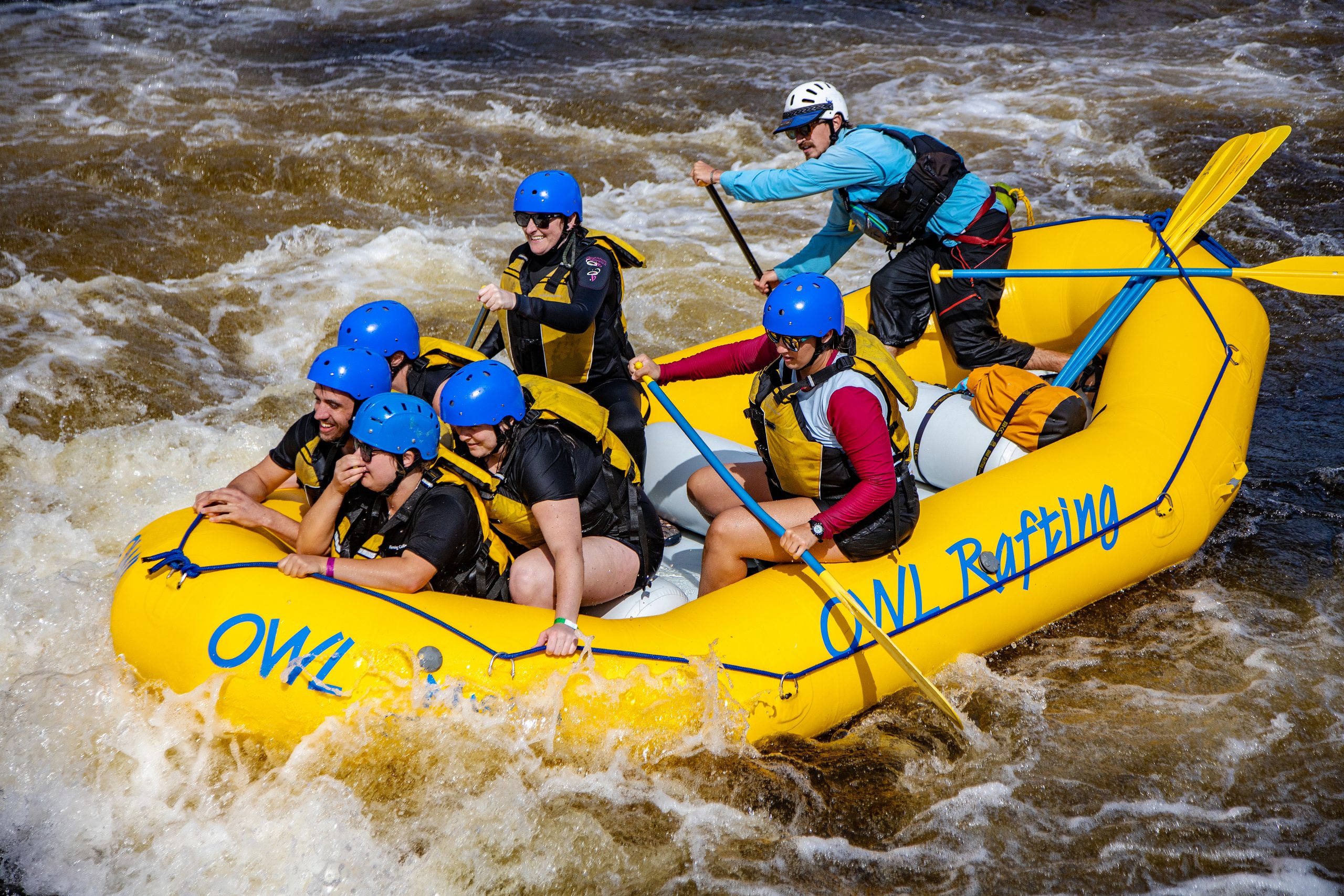 Explore with Owl Rafting the Ottawa River's legendary 12 km "Rocher Fendu" rapids!
We offer an experience that is unique in the world, combining the longest white-water trip on the Ottawa River with a delicious BBQ aboard pontoon boats on the way back to the resort.
You can take advantage of all the equipment and facilities: canoes, kayaks, paddleboards, pedaloes, beach volleyball, disc golf, dry sauna—or you can simply relax on the sandy beach.
Stay for dinner and enjoy a delicious barbecued steak, or spend the night and take part in campfire festivities before indulging in a hearty breakfast the next morning.