Ontario's Francophone North: Nature, Culture, and Hospitality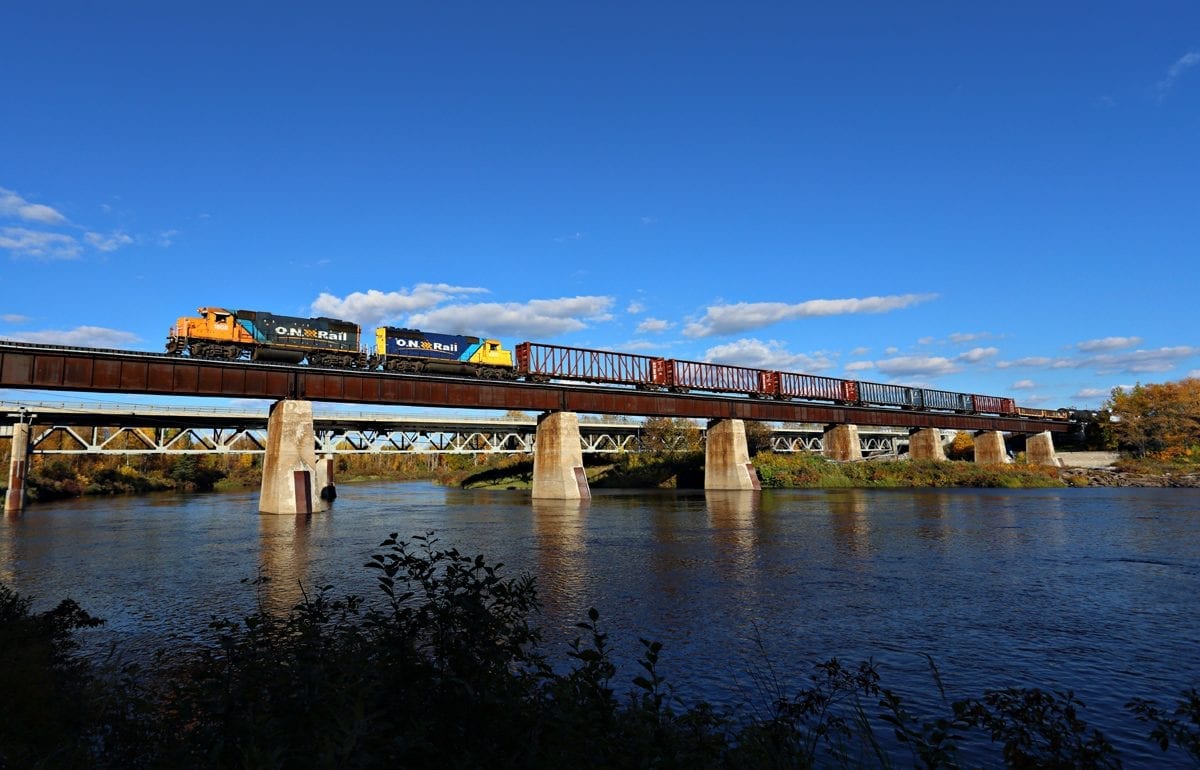 Roughly half of Cochrane District's 80,000 residents are Francophones who live in Hearst, Kapuskasing, Timmins, Cochrane, and a string of towns along the Trans-Canada Highway (Ontario Highway 11) northwest from Sudbury. After 1910, they began arriving from Quebec and sometimes Acadia to farm the land or work in forests and mines. These deep-rooted Franco-Ontarian communities promote their identity and culture through events, museums, learning institutions, and cultural and community centres. At any given time, outdoor activities and warm hospitality are among the region's best assets. In summer, special events like the Lumberjack Heritage Festival, the Festival de la St-Jean, and the Great Canadian Kayak Challenge & Festival draw large numbers of visitors.
Learn more…
Francophones in Ontario's Near North
The remoteness of Ontario's Near North has left its natural heritage largely unspoiled (countless lakes and rivers for fishing, scenic trails for walking, cycling, skiing, snowmobiling or quadding, game-rich forests for hunting, etc.). The majestic Missinaibi River near Hearst isdesignated a "Canadian Heritage River" and the region is home to more Francophones than anywhere else in Ontario. For example, in Hearst, a town of 5,000 residents, 9 in 10 people are French-speaking—a fact that has earned it the nickname "gallic village." In Kapuskasing, a town of 8,000 residents, 70% of the population is French-speaking. In Timmins, the region's largest centre with a population of 45,000, a third of residents claim French as their mother tongue. Université de Hearst, which offers courses in Hearst, Kapuskasing and Timmins, is Ontario's only fully francophone post-secondary institution. The region also has a fully francophone primary and secondary school system. Between these communities, many Francophones live in Iroquois Falls, Smooth Rock Falls, Moonbeam, Val Rita and other towns, which means French-language services can be obtained in most places on this stretch of the Trans-Canada Highway (Ontario Highway 11).
Regional Heritage
While highlighting the ancient and modern-day presence of Indigenous peoples, local museums also note the achievements of its first European inhabitants. The Timmins Museum National Exhibition Centre has two galleries for temporary exhibits from across Canada, a gift shop, publications on the region's mining industry, and community archives with more than 20,000 pictures of the Porcupine camp where workers for the local gold mine lived between 1908 and 1911.
Kapuskasing's Ron Morel Memorial Museum, housed in a train and a former station, hosts exhibits on the history of Kapuskasing and its rail services. It also has sculptures by Maurice Gaudreault, a local artist who paid tribute to Northern Ontario pioneers (the "I Still Remember" collection) and many of the region's animals (the "Wildlife" collection). The Hearst Ecomuseum, located in one of the town's oldest houses (built in 1919), explores the town's history and origins and the Franco Northern Ontario identity of its residents. It covers three key themes: the Catholic religion, the unique character of this French-speaking "minor homeland," and the logging industry that drives the region's economy. The term "ecomuseum" alludes to the dynamic relation between man, the environment, and human traditions. TheHeritage Sawmill Marketplace alsohas photos that recall the importance of Hearst's logging industry.
Culture and Special Events
Each year in late August, Timmins hosts a three-day Great Canadian Kayak Challenge & Festival consisting of boat races and demonstrations, performances and shows, family activities, and an Indigenous culture component. Centre culturel La Ronde enlivens the community throughout the year with its art gallery, bookstore, bar/lounge, and recreational and social programs and activities. These include shows by Les Maringouins du Nord, a community theatre which, since its founding in 2002, has staged 20 plays and 160 performances attended by some 16,000 people.
Known as a fun and lively town, Kapuskasing's festival season kicks off in winter with a Festival of Lights from late November to January. Its June 24 Festival de la St-Jean is considered Ontario's biggest event in honour of St. John the Baptist, the patron saint of French Canadians, and its music festival is a major showcase for francophone artists. Its Lumberjack Heritage Festivalis held in the last weekend of July. In August, anglers take part in the annual Walleye Tournament where catches are released back into the Kapuskasing River. With its performances, live theatre, and art gallery, the Centre régional de Loisirs culturels is a year-round cornerstone for francophone culture in the community.
Since agriculture is as important to the North's economy as logging, for two days in early September Hearst's Economic Development Corporation holds the A Taste of Hearst event to showcase local and regional agri-food products. The event includes live music in the evenings. The Country Partridge Festival, also held in late September, has an opening parade, a partridge hunting tournament, and live country music. Throughout the year, Conseil des Arts de Hearst holds various events at Place des Arts de Hearst andhosts exhibits at Galerie 815.