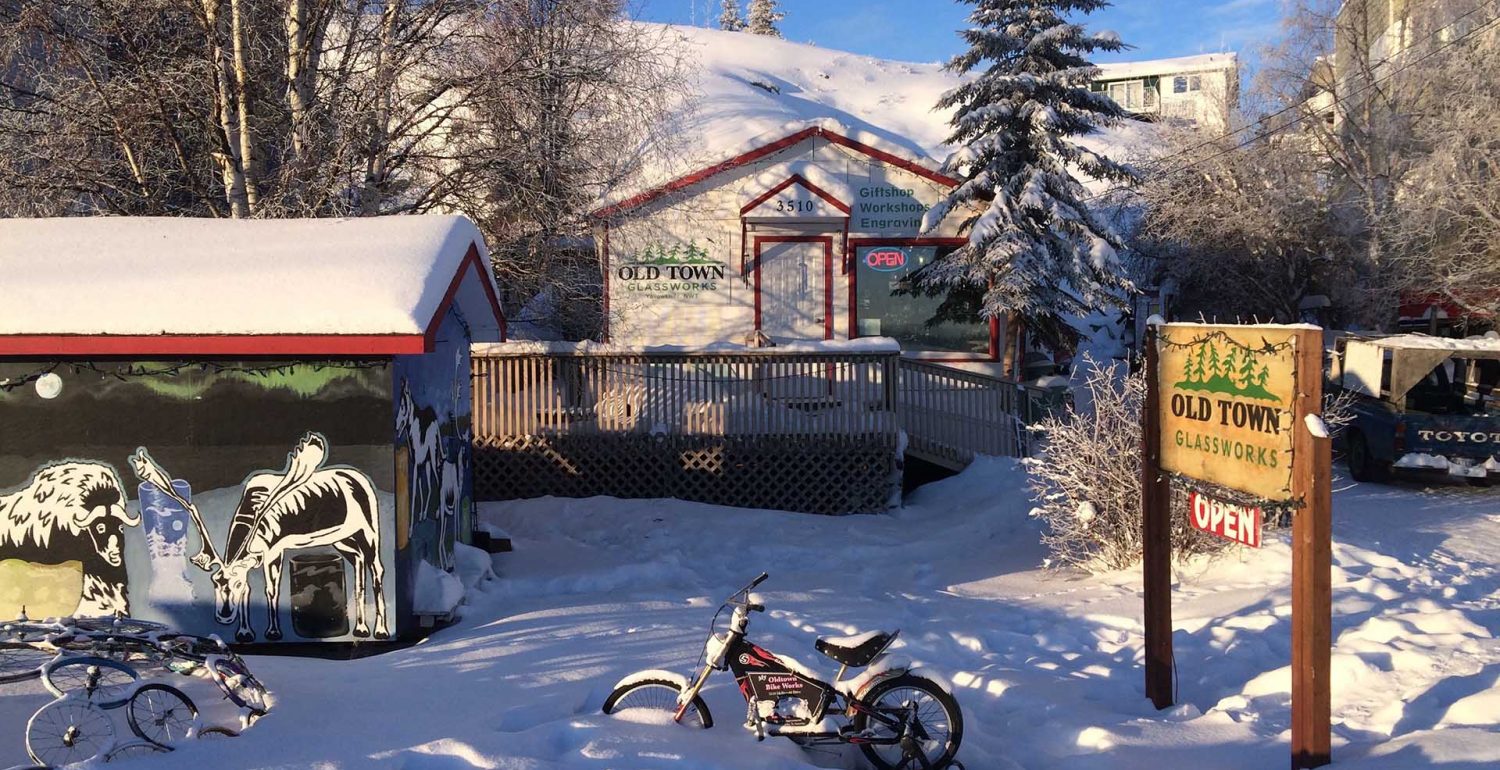 Old Town Glassworks is nestled in the heart of Old Yellowknife and describes itself as a community of workers and artists who are passionate about sustainability.
Its founder, Matthew Grogono, had the brilliant idea 20 years ago to swap the Styrofoam cups used by Yellowknife city councillors with cups made from recycled bottles. This both amused city officials and prompted them to reconsider their waste management plan. Matthew and his coworkers have always had the same goal: to transform discarded glass bottles into decorative and practical objects.
The glassworks attracts thousands of visitors each year and has become a cultural meeting place in Yellowknife, where artists exhibit and sell their work, where workshops, special events, and even concerts are held regularly.
The glassworks is managed as a co-op, and the welcoming and creative spirit there is palpable: its members have adopted the glassworks as their own, and love to share their passion with visitors. Chances are you won't want to leave empty-handed!
For more information: www.oldtownglassworks.com