Mont Saint-Pierre Deltaplane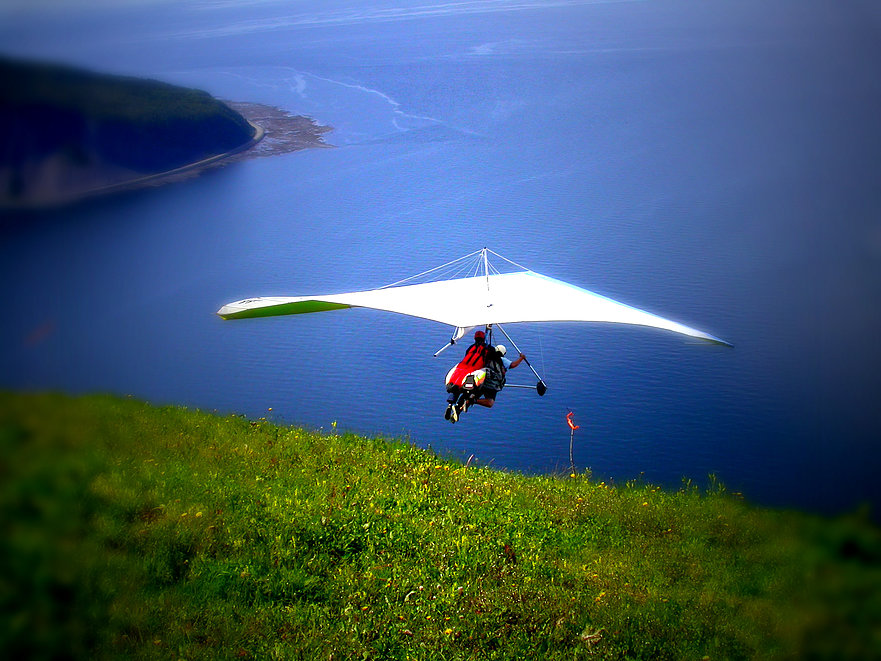 This site is recognized as the free flight capital of Quebec and Eastern Canada.
The special characteristic of this place is that flights take off from the famous cliffs of Mont Saint Pierre, with an altitude of 1,350 feet (430 m).
During your flight, you will be able to glide freely like a bird over the ocean and a glacial valley carved out by the elements over time.