La Société Saint-Pierre (Trois Pignons)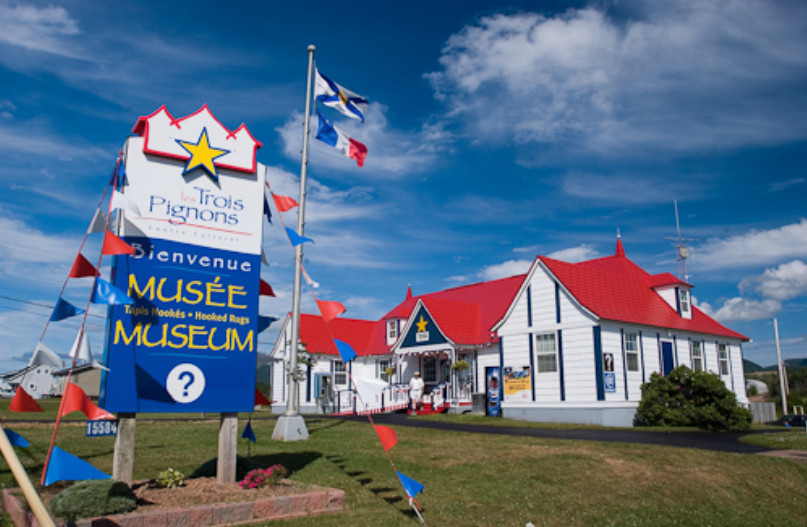 Built in 1978 as a cultural and information centre, Les Trois Pignons has played a vital role in the economic, social and cultural development of the Acadian community of Chéticamp. While touring the Cabot Trail, rug-making devotees will surely make a point of visiting this cultural and information centre that houses a world-class hooked rug museum.
The museum offers two exhibits: the Elizabeth LeFort Gallery and the Marguerite Gallant Collection, where you can admire hundreds of artefacts showing what everyday life was like during Chéticamp's colonial days. The centre provides a unique opportunity to learn about the techniques used by traditional and contemporary hooked-rug artists. Les Trois Pignons also has a genealogy centre, which is run by two volunteers who can trace the origins of the descendants of the early settlers of Chéticamp and the surrounding area. The centre is open from mid-May to mid-October.
Get a copy of the visitor's guide prepared by the Société Saint-Pierre and read all about activities in and around Chéticamp: there's the Roots to Boots Festival, Canada Day celebrations, the Festival de l'Escaouette, Acadia's Fête nationale on August 15—and much more!