Island Cheesehouse/La Fromagerie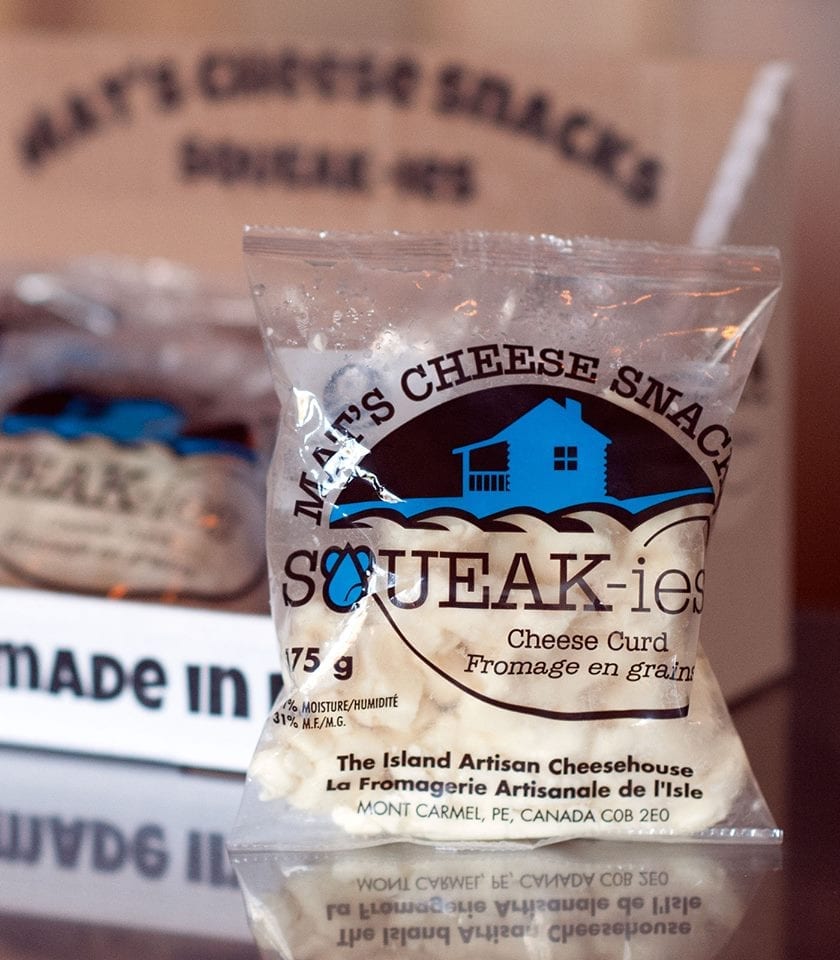 Canadians cherish many symbols and products. Whether a practical object or an item of food, these daily implements, and occasionally guilty pleasures, are a good reason to get up in the morning!
Cheese is unquestionably one of the star products that tantalizes taste buds right across the country. We love our cheese on Prince Edward Island and so we love La Fromagerie, located in Wellington, on the island's west coast. "We're a small cheese house on an island that boasts about food and flavors," says its Facebook page. A simple slogan that matches the philosophy of these food producers, known for their famous cheese curds, affectionately called SQUEAK-ies. Yes, the most famous cheese-related onomatopoeia!
Testimonials extolling the quality and taste of La Fromagerie's products abound, and prove beyond any doubt that cheese is a matter of provincial and national pride. So much so, that restaurateurs are eager to partner with La Fromagerie to create special dishes.
So if you're headed to PEI, why not get yourself a good hunk of protein? Squeak! Squeak!
Information: https://www.facebook.com/FromageriePEI/