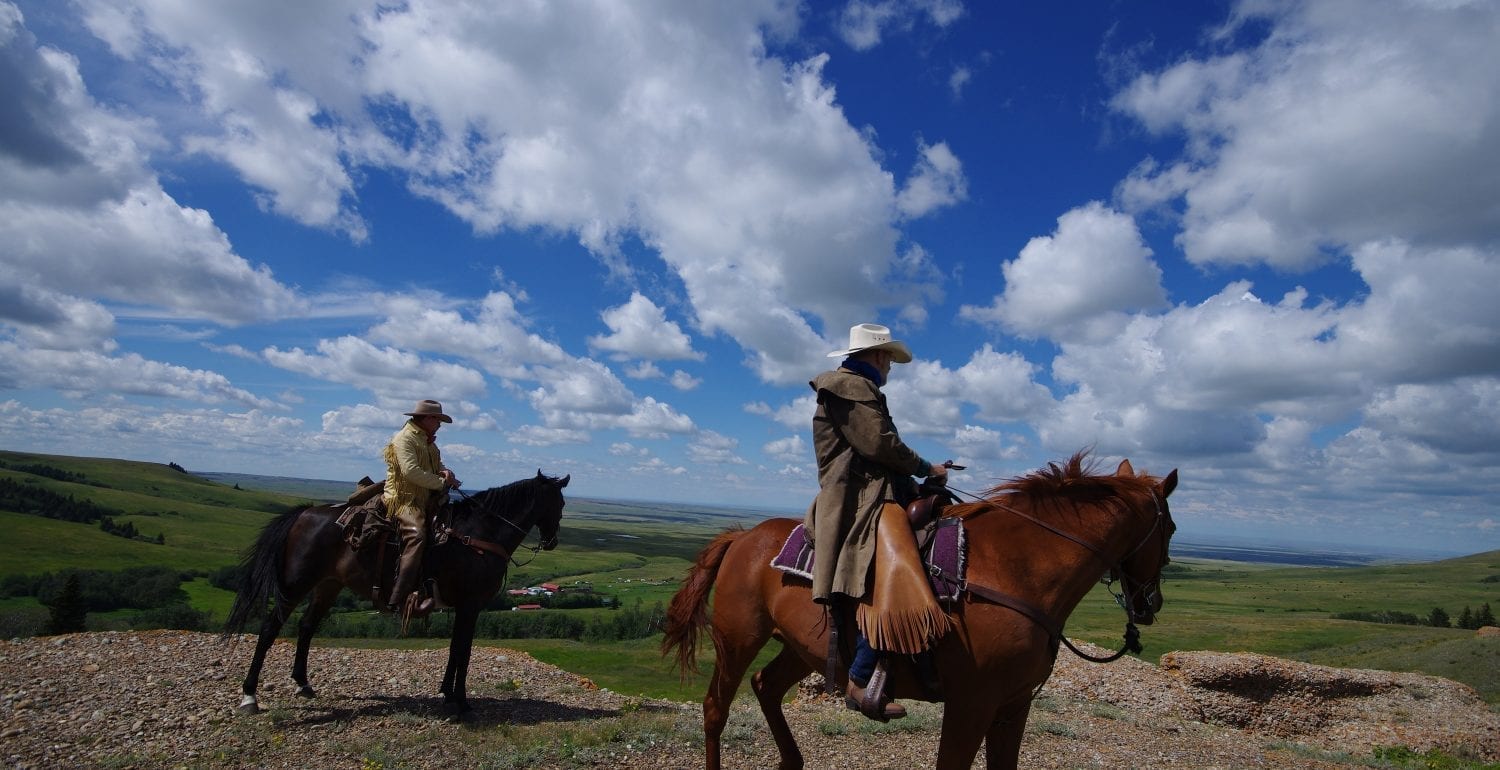 In the Cypress Hills, there's a place where "cowboy comfort" is still in style. Fifth‑generation members of the Reesor family will serve up a memorable experience for you on their historic ranch, complete with hats, lassoes and spurs!
Their goal is to take you back to bygone days of the Canadian West, when pioneers worked tirelessly in harsh conditions to carve out a better life for their families. Amid this setting, the Ressor family will welcome you to their ranch and B&B, where the world built by these brave cowboys comes alive.
Scott and Theresa offer guests a complete escape that includes breathtaking scenery far as the eye can see, fresh air, rock climbing in tranquil pine forests, horseback riding along the Saskatchewan/Alberta border, and living like a genuine rancher.
At the end of the day, enjoy sumptuous barbecued meals and friendly conversation around a campfire. Choose from five all-inclusive packages and push your adventure to the limit! At Reesor Ranch, you'll leave behind your daily cares and experience pioneer life from a not-so-distant past.