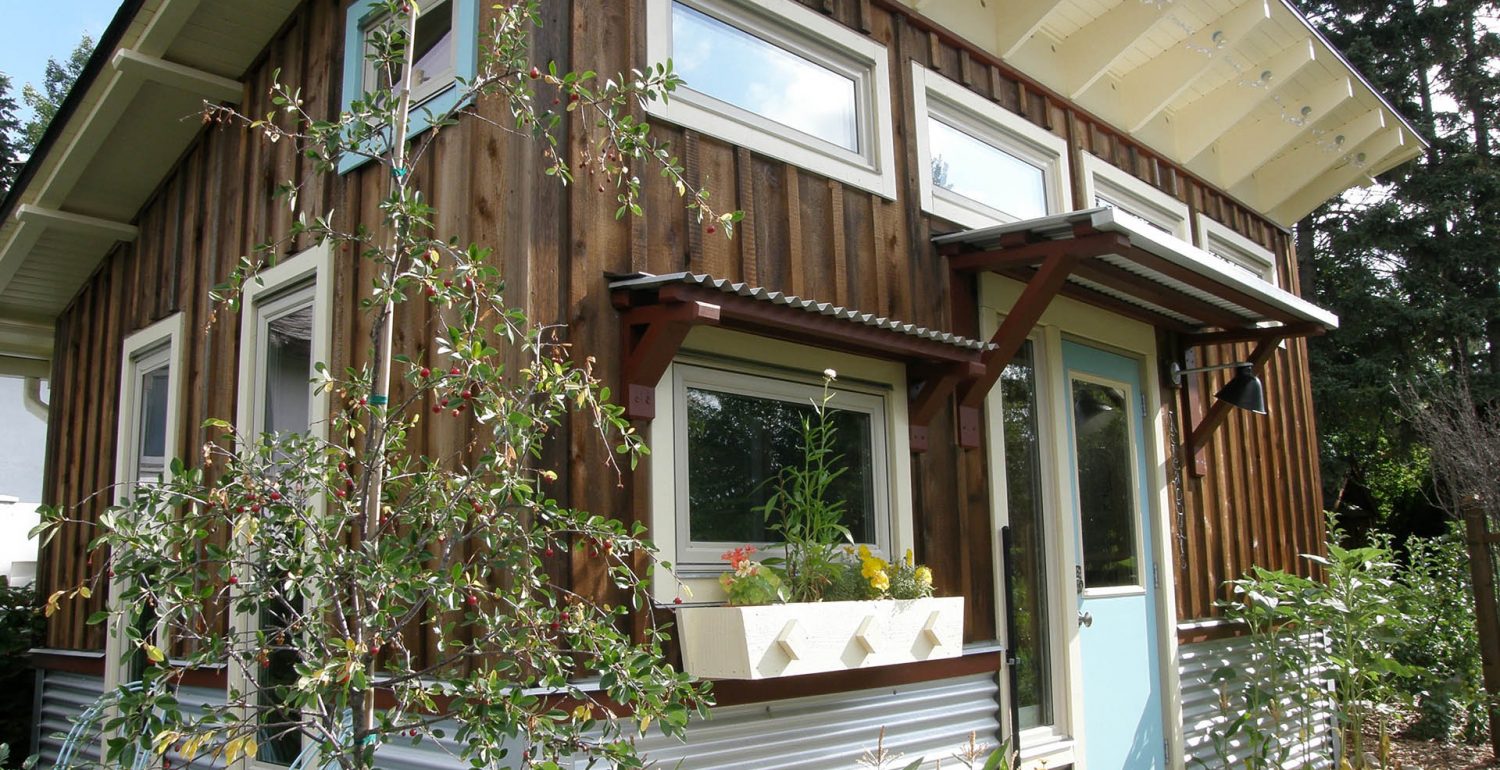 Hereabouts B&B is a sunny and welcoming tiny house accommodation in the beautiful foothills of Cochrane, Alberta. Discover what it feels like to make 247 square feet your home – your charming and lovingly-crafted home, where a hearty homemade breakfast is delivered to your door each morning. There is attention to detail in everything from the natural finishing materials used, to the sunny reading loft, to the kitchen stocked with essentials.
Whether you cozy up to the fireplace in the winter or soak up the sun on the garden-side patio in the summer, the tiny house is an intimate urban oasis any time of year. Cochrane is ideally situated between the Rocky Mountains and the metropolitan hub of Calgary and has some great natural spaces and attractions of its own.
The tiny house is within easy walking distance of historic downtown with its shops and galleries, locally-made ice cream, locally-roasted coffee, and restaurants.
Breakfast is a highlight at Hereabouts B&B with a menu built around the changing seasons and what the yard and region have to offer. With ingredients that are often organic, always fresh and thoughtfully-sourced, you'll be nourished deeply and given something really worth waking up for!