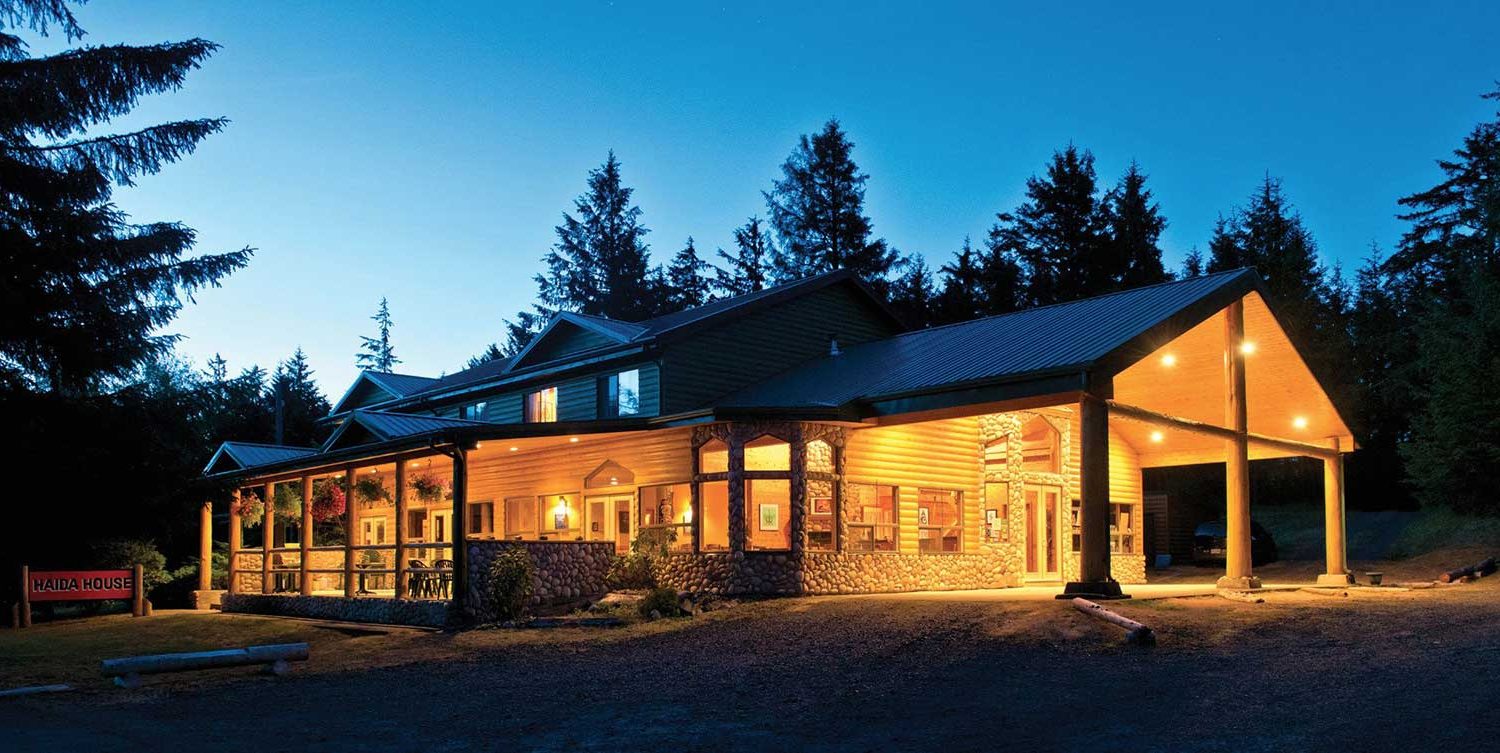 The Haida House is located on the east coast of Graham Island, near the village of Tlell, an ideal spot for enjoying numerous adventures, attractions, excursions and the cultural sites of the Graham and Moresby islands.
The Haida House at Tllaal offers you a unique accommodation experience on the banks of the Tlell River. Take advantage of our four‑ and seven‑day packages and immerse yourself in the captivating natural beauty of the Island and the Tlell River. The key word here is relaxation.
There are many testimonials to the past—our daily cultural activities, abundant artworks, traditional food, stories, and visits to old villages—that will enhance your stay in the present and make it most memorable.
Haida hospitality, combined with the lush forest, wide-open spaces and blue skies, create the setting for a very meaningful experience.
Explore the ancient lands and discover the secrets of the Haida First Nations, as well as the breathtaking beauty of this remote part of the world, and be part of an enduring, growing and authentic legend!
Information: http://haidahouse.com/.