Eclipse Nordic Hot Springs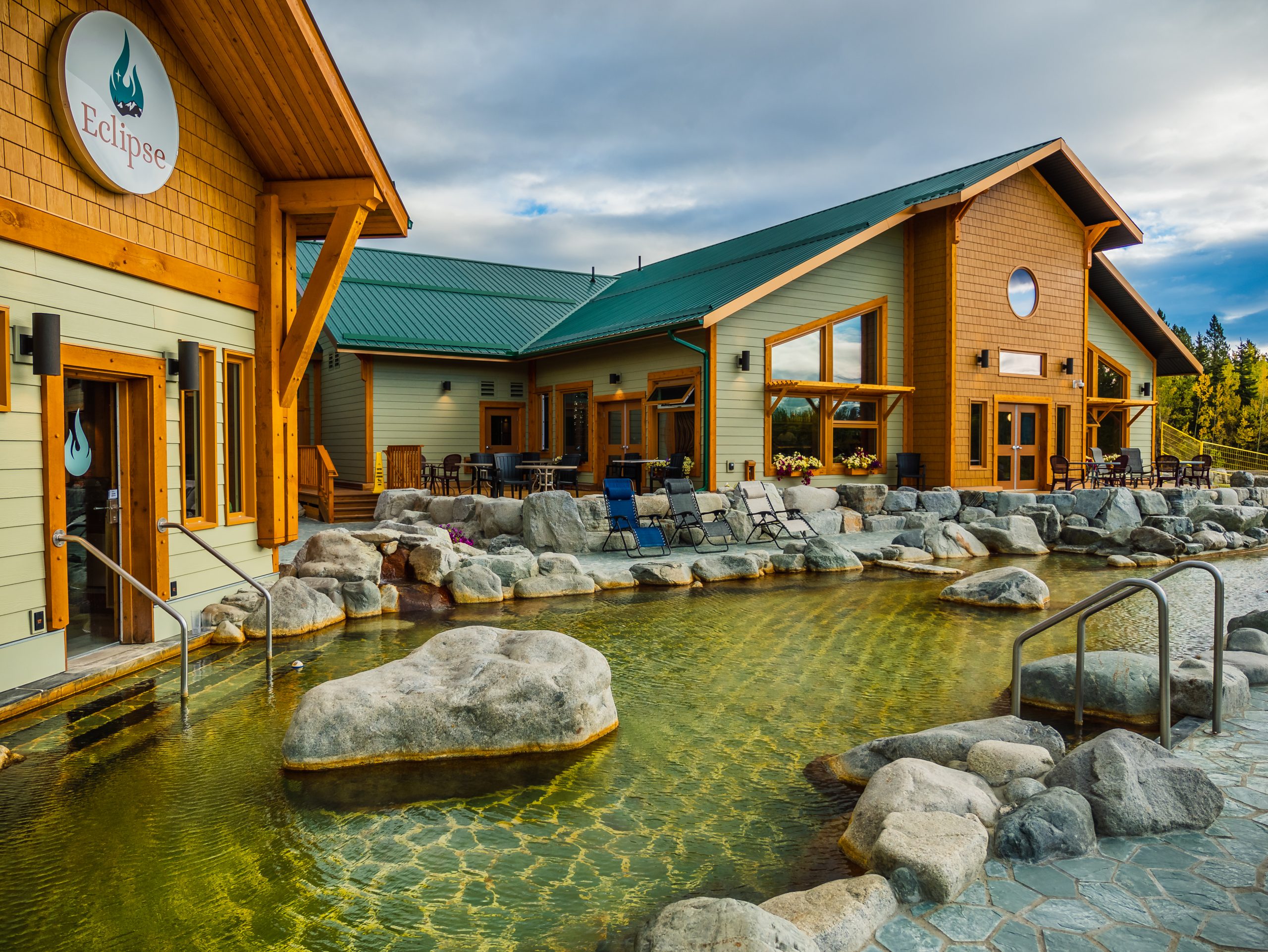 The Takhini Hot Pools are one of the most visited attractions in Yukon. They've been warming the bodies and souls of Yukoners and tourists for more than 100 years!
The mineral-rich waters are kept at between 36° and 42° Celsius, making them a first-rate natural source for relaxation. Luxuriate in the pools to unwind after a lovely day outdoors. Open year round, the hot pools are comfortable in summer and winter. Admire snow‑covered mountains, autumn colours or Northern Lights, while comfortably seated in the hot springs pool.
In February, when the temperature plunges below zero, you can even participate in the International Hair Freezing Contest, an initiative that earned the Yukon firm a Canadian Tourism Award in 2015 from the Tourism Industry Association of Canada.
Located 30 km from Whitehorse, Takhini Hot Pools has trails for hiking, cycling, snowshoeing and even skiing. Located nearby, you'll also find a restaurant, campsite and hostel in case you'd like to turn this relaxing experience into a longer retreat.
Information:  manager@eclipsehotsprings.com