Diamond Tooth Gerties Casino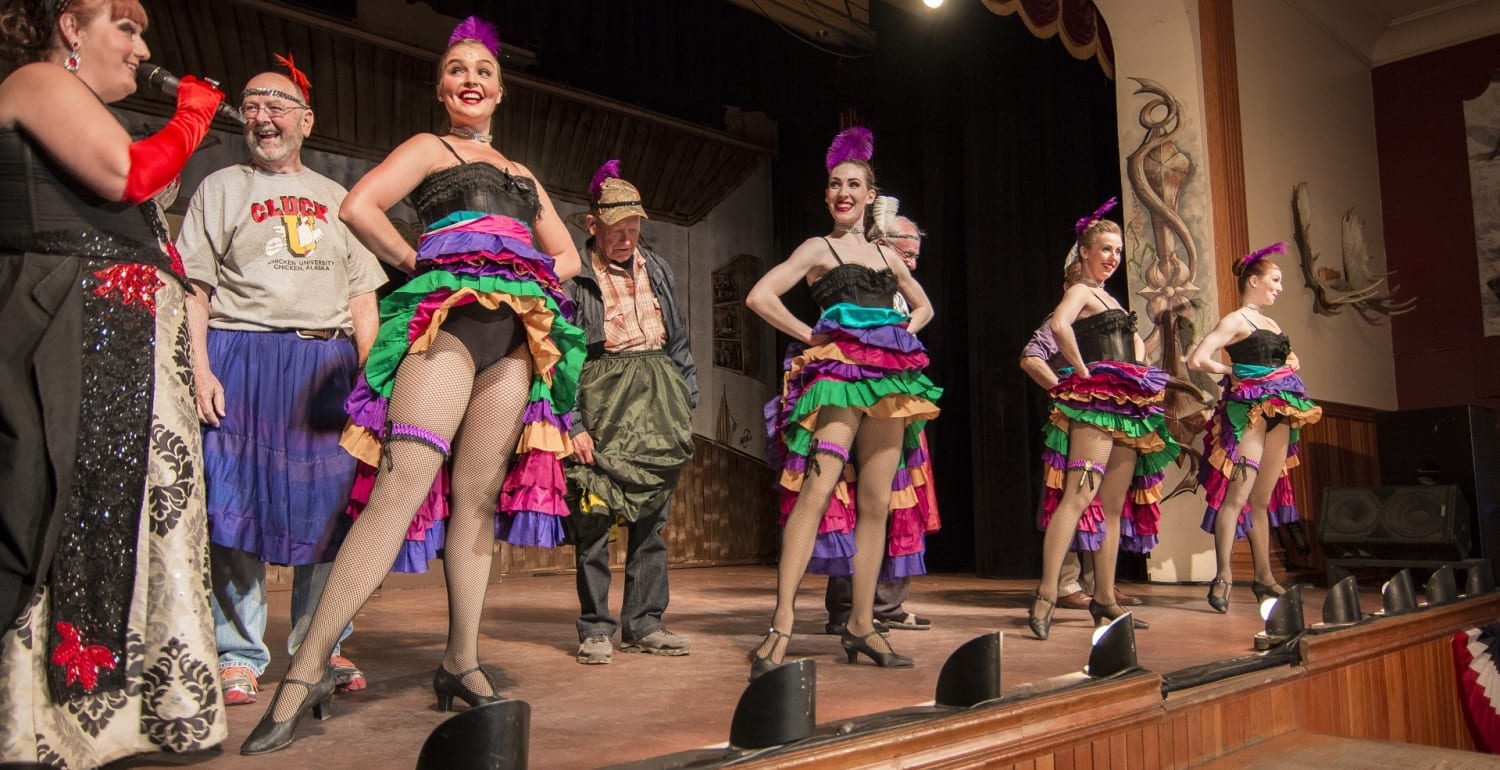 Imagine a casino that takes you back to the excitement and extravagance of the Gold Rush. Imagine the noise of slot machines in one ear and French cancan in the other. What fun!
Welcome to Diamond Tooth Gerties, the oldest and friendliest casino in Canada! From May to September, you can watch three different cancan shows each night. The later it gets, the more things heat up, especially if you've been lucky at blackjack, roulette or poker!
It's all about the ambiance in this establishment, which is every bit as mysterious as the legendary Gertie Lovejoy, a cabaret dancer who made her mark in Dawson during the Gold Rush. You can still feel her energy in the room!
This must-see attraction is operated by the Klondike Visitors' Association (KVA), and all proceeds are reinvested in the community.
Information: www.dawsoncity.ca/diamond-tooth-gerties