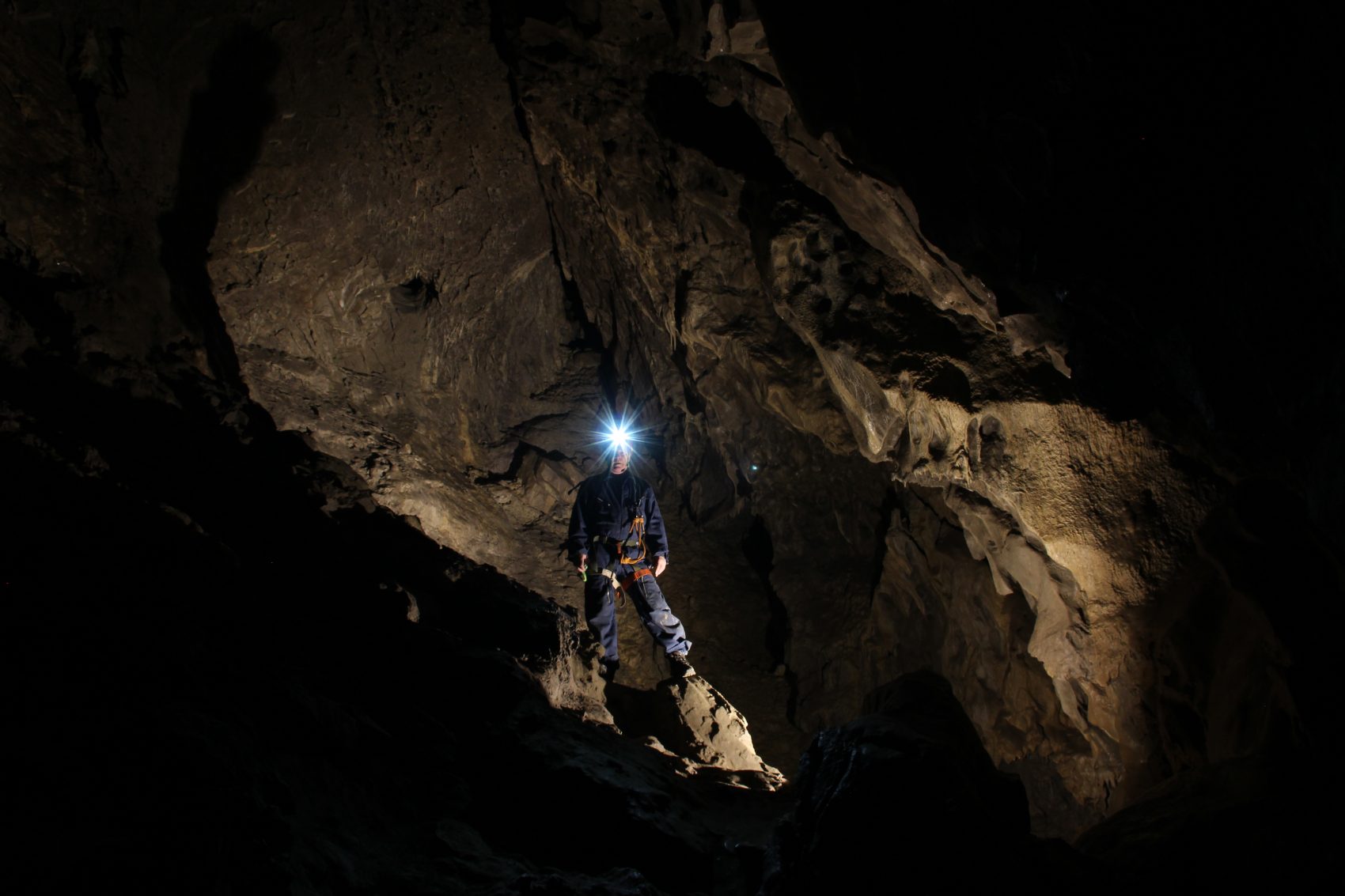 All year long, rain or shine, wild, undeveloped caves await you.
Intriguing, eh? The company's owners and enthusiastic guides invite you to explore the Rockies from a unique perspective, i.e., from the inside, by discovering extraordinary natural treasures and ancient cultures! Located only 22 km from Banff and 120 km from Calgary, this attraction will give you goose bumps for all sorts of reasons!
As passionate cavers and cave advocates the Canmore Cave Tours team feel it's a privilege to share this adventure with you. And when you join them on a tour you do so as a friend and fellow explorer.
Don't forget your camera, and eat plenty of protein because the caves are several kilometres long, requiring concentration and strength!
We bet you'll likely have to crawl at some point because some passages are narrower than others! Choose between two options: the explorers' route or the adventurers' route. The latter provides the ultimate experience of the Canmore Caves, from which you'll emerge after several hours out of the sun… and hear your heart pounding in your chest.
Information: www.canmorecavetours.com