Beyond the Rockies: The Franco-Columbian arts scene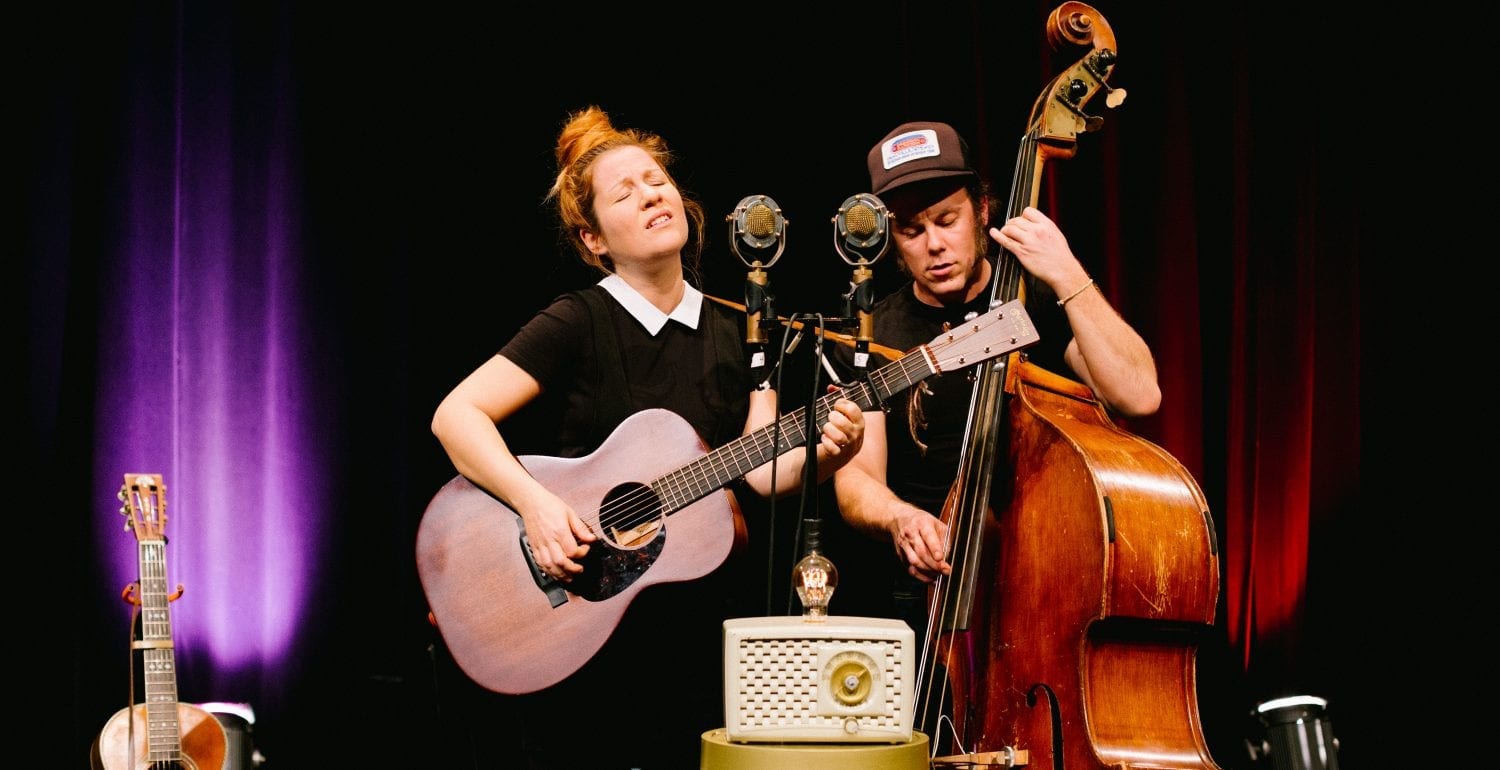 The British Columbia Francophone community is one of the smallest in Canada, but it has a rich 200 year history and a thriving contemporary arts scene. The 70,000 Francophones and 200,000 Francophiles in British Columbia hail from every region of Canada and from countries around the world. United by their love of the French language, they are involved in the community and produce a variety of high-quality cultural products. Since the community is cut off from the other Francophone communities in Western Canada by the Rockies, it has evolved independently and developed a specific culture, which can be seen mainly in its literature, theatre and visual arts.
To learn more…
An artistic community with multiple origins
The Francophone population in British Columba comes from around the world. In literature, for example, several Francophone authors originally from Quebec (André Lamontagne), the Prairies (Marguerite-A. Primeau, David Bouchard), Europe (Monique Genuist, Pernelle Sévy, Inge Israel, Carlo Toselli) and China (Ying Chen) came to settle in British Columbia and have become famous across Canada and around the world. However, these authors are sometimes identified as Quebecers or Franco-Manitobans because they must send their manuscripts to Quebec for publication, or to other French Canadian publishing houses such as Éditions des Plaines in Manitoba, which publishes authors of youth literature like Aurélien Dupuis, Danielle Marcotteand Diane Carmel Léger.
The importance of cultural and community centres
Francophone communities in British Columbia are scattered across the province. Most of the large cities, such as Vancouver and Victoria, as well as other regions like Nainaimo, Kamloops and Kelowna have Francophone cultural and community centres that cater to artists, amateurs and the general public. Thus, despite the distance between them, many communities benefit from numerous festivals each year. The wide variety of festivals includes the famous Festival du Bois in Maillardville, the maple festivals in Nanaimo and Kelowna, the winter festivals in Prince Rupert and Prince George, Culture en fête in Kamloops and the Festival de la francophonie in Victoria. These festivals also include an important educational component that allows young Francophones to discover British Columbian artists and tours schools several times each year. In addition to the festivals, there are various cultural organizations, including Visions Ouest Productions, which organizes cultural activities and events in the Greater Vancouver area, most famously Les beaux jeudis and Les Rendez-vous du cinéma francophone et québécois.
Vancouver: A cultural and artistic milieu
Vancouver hosts the largest concentration of events and festivals, thanks to the Centre culturel Francophone, which organizes the annual Festival d'été francophone de Vancouver, Coup de coeur francophone (as in many major cities across Canada), and the Événement d'humour francophone de Vancouver. Also, many artists choose to live and create in this major, vibrant Canadian city. These include Lyse Lemieux, an artist originally from French Ontario (painting, collage, drawing, fabric). Other artists such as Isabelle Caillet (painting), Aurélia Bizouard (glass), Florence Debeugny (photography) and Jean-Guy Dallaire (bronze) have also chosen to create in Vancouver.In fact, since the 1960s, Greater Vancouver has been home to a growing Francophone cultural milieu. The creation of several cultural institutions have contributed greatly to its development, including the newspaper Le Soleil de Colombie(1968), the British Columbian arm of Radio-Canada (1976), the first French school (1983), the Maison de la Francophonie de Vancouver (1988), the Conseil culturel et artistique francophone de la Colombie-Britannique (1996) and a theatre company, Théâtre la Seizième (1974).
Théâtre la Seizième
Since 1974, Théâtre la Seizième has offered diverse programming in the heart of Vancouver. Since its production of Michel Tremblay's Les Belles-sœurs, the Seizième has mounted several famous plays, and performs not only in Vancouver, but also in the rest of Western Canada and even at the National Arts Centre in Ottawa on occasion. The play Apocalypse à Kamloops(2007) by Craig Holzschuh and Stéphan Cloutier was very successful, as was Cette fille-là(2005), which won the 2005 prize for best French Canadian production at the Soirée des Masques, the gala of the Académie québécoise du théâtre, which recognizes the most talented artists and artisans of the stage. Artists France Perras, Émilie Leclerc, Joey Lespérance and Marie Farsi are pillars of British Columbian theatre.
Pacifique en chanson: A showcase for young musicians
Many young singers and bands rely on Pacifique en chanson, a competition that serves as a springboard for numerous Francophone artists in British Columbia and Yukon. Winners participate in Chant'Ouest, the next stage in the competition, which includes participants from throughout Western Canada. This competition is a must for young Franco-Columbian artists, a group that includes Aude Ray and Ingrid et Samuel. Vancouver singer/songwriters Isabelle Longnus and Saint-Pierre (alias Pierre Dubé), the traditional duo Vazzy, the Coquitlam Francophone choir Les Échos du Pacifique and singer Joëlle Rabu (famous around the world for her homage to Édith Piaf) are well known outside British Columbia.
Versatile artists
Because the Franco-Columbian community is so small, many Francophone artists also perform in English, especially in dance and theatre. Other artists, including visual artists, work as graphic artists and juggle multiple jobs while taking part in the cultural scene. These multidisciplinary artists are constantly reinventing themselves and innovating, becoming radio hosts or directors or working backstage in both Francophone and Anglophone settings. Dancers like Noam Gagnon work with both the Théâtre de la Seizième and English-language theatre companies. The bilingual organization Des arts dehors / Arts Outside promotes and presents Francophone dance in British Columbia. Dancers include artists such as Julie Lebel and the traditional dance company Les Cornouillers.
Francophone British Columbia: A community united by the French language
Although more than a century has passed since the arrival of Francophones in Maillardville, the Franco-Columbian community continues to preserve this part of its history and culture. In 1999, Francophone workers in the Maillardville pulp and paper industry inspired the play Un one-wayby Stéphan Cloutier and Craig Holzschuh. Today, the Franco-Columbian cultural scene is still growing, and festivals, competitions and a variety of institutions allow emerging artists to practise their art. Francophone artists can also rely on the support of British Columbia's Francophiles: Canadians Parents for French organizes Francophone cultural activities, including Francapalooza, a French-language film festival, and a youth camp for Francophone students and students in French immersion. In short, a passion for the French language and culture unites the growing diverse and talented Franco-Columbian community.