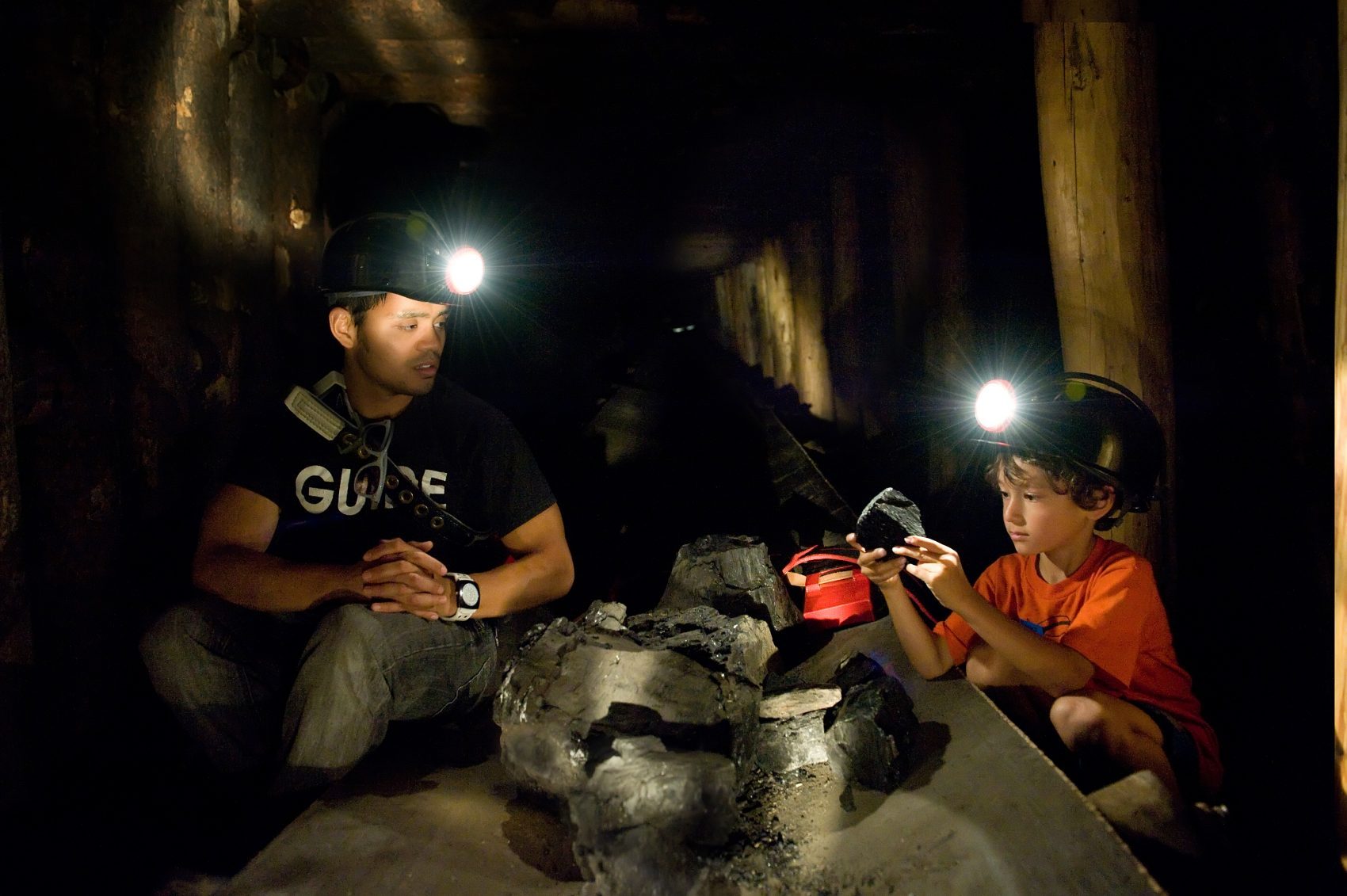 The Atlas Coal Mine Historical Society operates the Atlas Coal Mine National Historic Site, an extensive industrial heritage site of Alberta.
Designated at both the national and provincial levels, the Atlas preserves the last of the 139 mines which operated in the Drumheller Valley from 1911-1979 and attracts more and more visitors.
The site comprises 31 hectares and stimulates the curiosity of the visiting public with numerous buildings, trackways, machines, tools, and documents from the working mine. Be witness, from May 1st to October 9th, of this time when coal was king and master in Alberta.
Experience first-hand how life was at mine thanks to dynamic guided tours provided during tourist season.
The Historical Society pursuits his works of preservation of East Coulee for future generations. Each time you visit the site, you will be welcomed by mine staff and by many volunteers including several retired diggers as well.