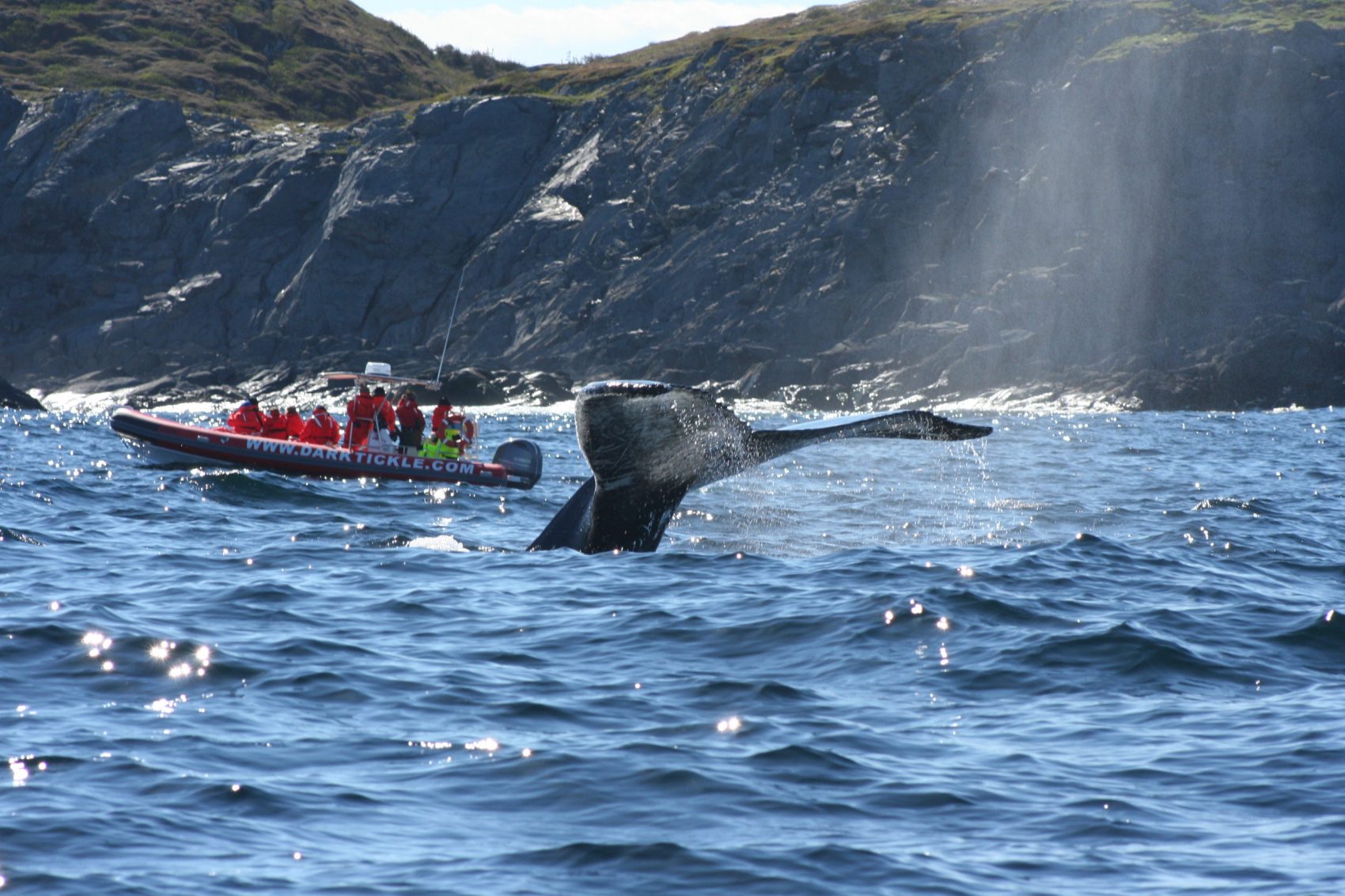 Welcome to St. Lunaire-Griquet, where you can discover over 350 years of French heritage! Named after a village near St. Malo in France, this community is located at the tip of the Great Northern Peninsula.
Step inside, where they make jams, spreads, sauces, vinegars, teas, drinks, chocolates, and so much more, with wild berries from Newfoundland. Peek through the windows, as the hand-picked wild berries are carefully processed into delicious products. Then, follow the boardwalk located at the back of the building, to learn more about the different berries.
Upstairs, the visitor will find the Café Nymphe, a historically themed bistro housing The Granchain Exhibit; a journey through a unique part of world history—the adventure and peril of the French migratory fishery along Newfoundland's "Petit Nord." Relax in a cozy atmosphere while perusing the interpretive panels, artifacts and multimedia.
Finally, join hosts aboard their 28-foot-long zodiac for the experience of a lifetime! Their innovative interpretation program includes components above and below water, in the heart of "Iceberg Alley"—one of the best places to see icebergs, whales and seabirds. Thanks to a remotely operated underwater vehicle (ROV), visitors will be able to explore the flora, fauna, and historical elements of the underwater realm!