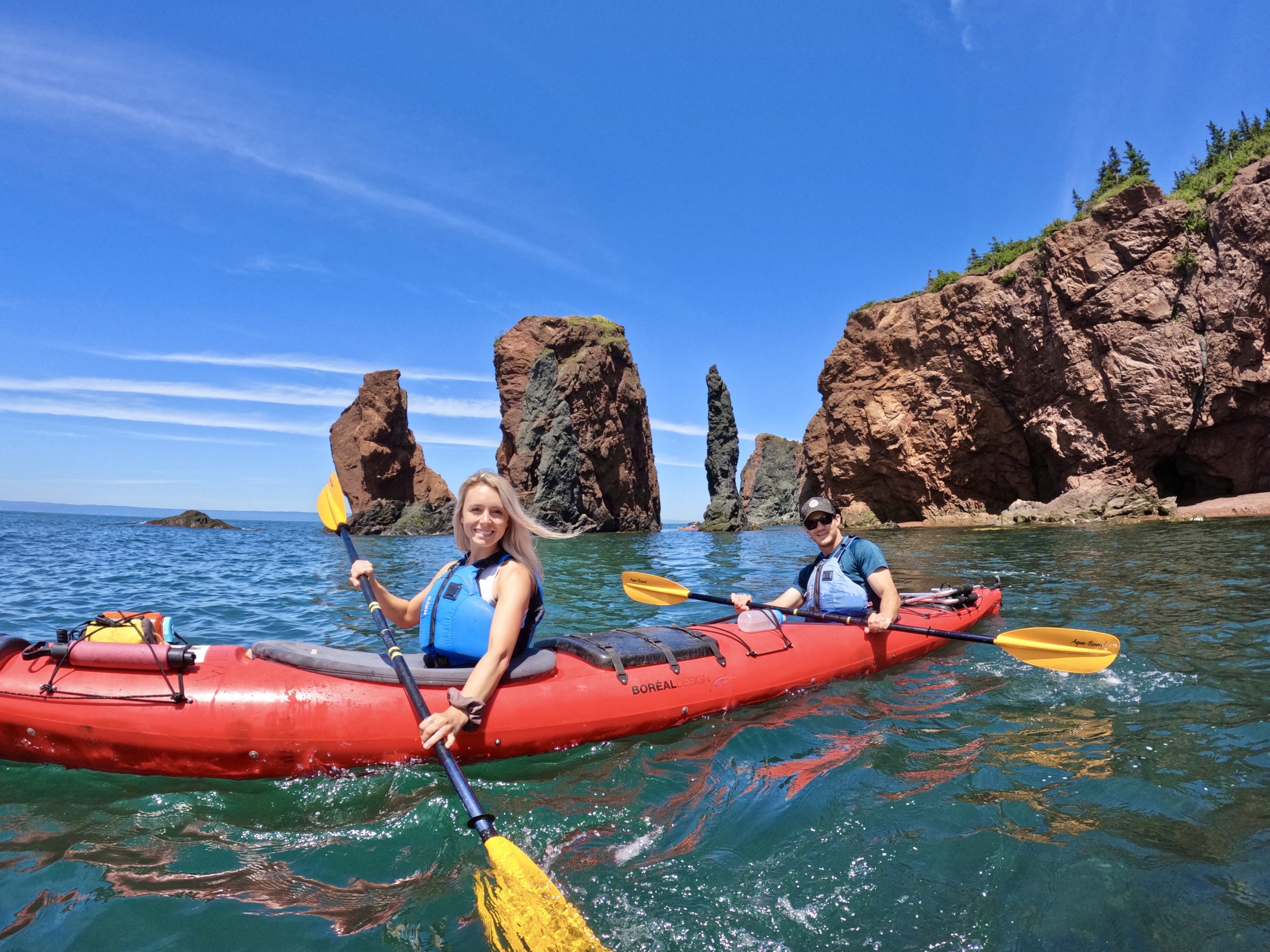 On the Three Sisters Day Tour, be wowed by majestic rock spires and ancient lava flows as you witness the seascape change with the giant Fundy tides. Paddle through an arch at high tide and enjoy a home-made gourmet picnic prepared by our personable, certified guides.
Experience the amazing tides and spectacular cliffs of stunning Cape Chignecto Provincial Park at the Three Sisters. This coastline is incredibly scenic and purely wild, dotted with secluded coves, archways, and rock spires. The clear emerald waters contrast the red and orange cliffs. Evidence of earth's history is right at your fingertips as you see old lava flows embedded in the ancient rock. Try your voice at a natural amphitheater or look for evidence of the shipbuilding past of this area.
Highlights of this tour include the famous Three Sisters sea stacks, a group of rock spires rising out of the ocean and steeped in native legend. Owl Rock, Elephant Rock and the pristine tidal river mouth at the former shipbuilding site Eatonville Harbour are other remarkable places. We stop at the latter for a home-made, seasonal, mainly vegetarian picnic. On the return paddle, you will be amazed at how quickly the water level has been changing on the biggest tides in the world.