Northern Alberta Bilingual Tourism Network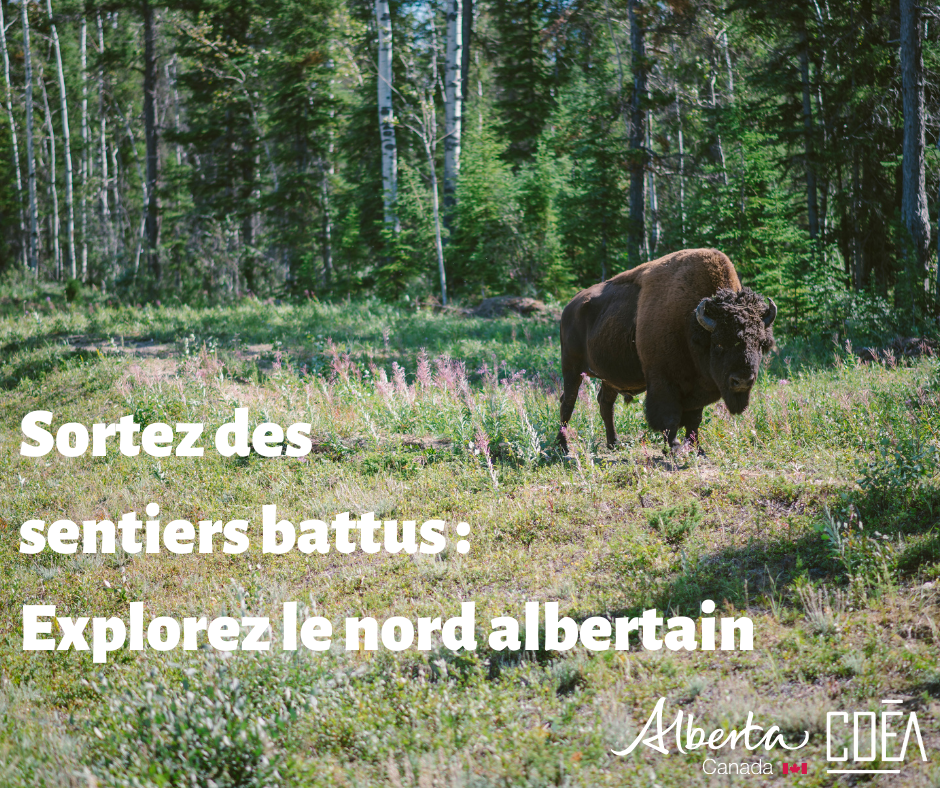 On the routes-ab.ca website, visitors can choose from some 200 attractions in the northern region of Alberta to create their own personalized itinerary through an interactive map. The tool also offers visitors the opportunity to select a thematic circuit offering cultural, heritage, agri-tourism or family experiences, to name a few.
Equipped with this new fully bilingual tool, visitors can now access an infinite combination of points of interest, send their selection by email or share it on social media.
8 thematic circuits
● Indigenous traditions
● route of the giants
● plant and wildlife expedition
● discover craft beer
● regional flavours
● in the ancestors' footsteps
● great north adventures
● cultural mosaic