Maplebrook Retreat – Glamping, Nordic Spa, Restaurant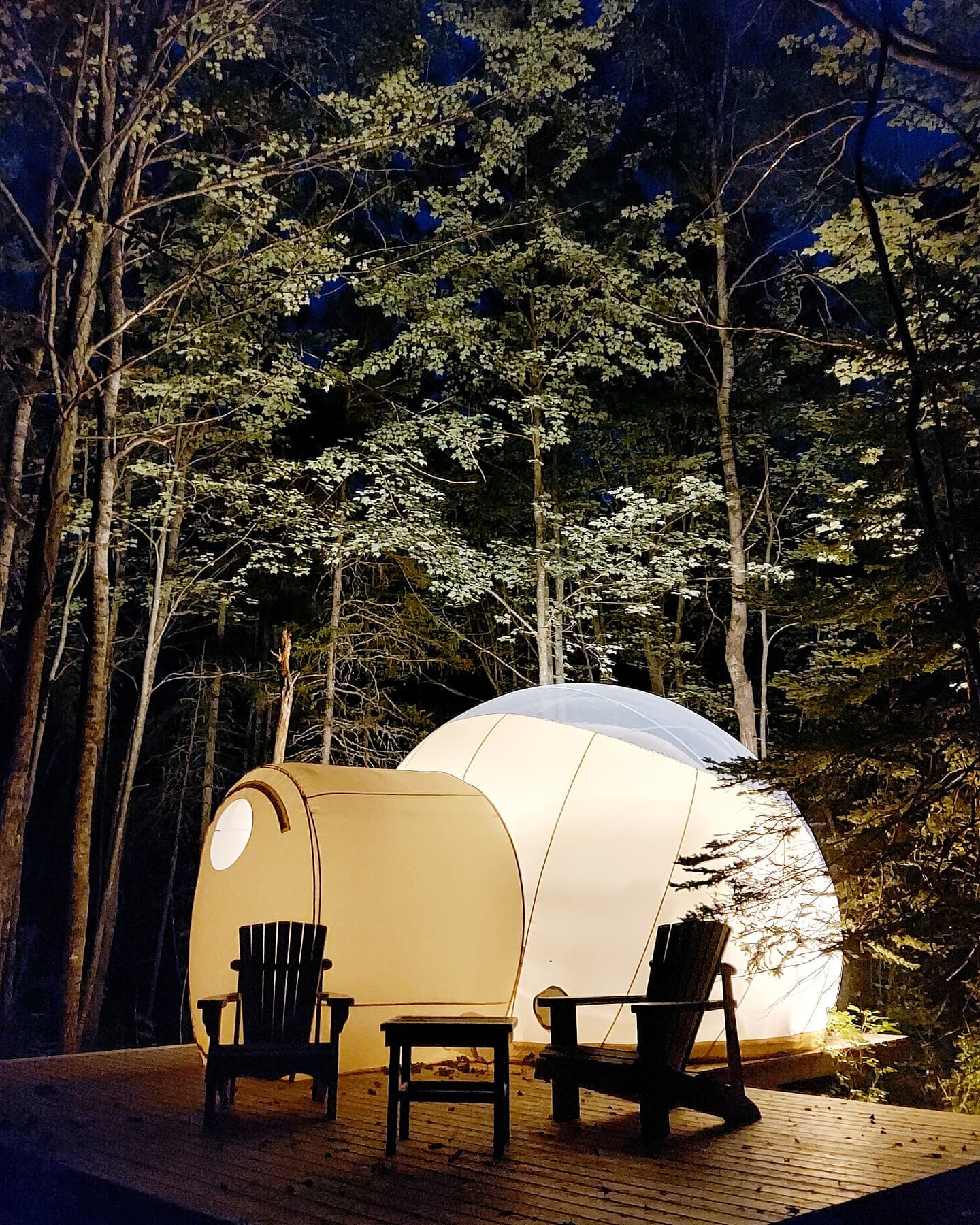 The unforgettable Outdoor Experience!
Nestled just outside Shediac in the Acadian coastal, Maplebrook Retreat is a small family run resort. Our facilities include 4 unique bubbles with a see-through roof top for stargazing, an outdoor Nordic Spa with hot tub and sauna, and a restaurant.
Stay!
Sleeping under the stars is a lifelong dream for many. Here at Maplebrook Retreat this dream becomes a reality. As close to nature as you can possibly get the bubble concept combines innovation, luxury and the magnificence of the iconic Canadian landscape. Our unique accommodations create a space to unwind and recharge under the starry sky. Open from May to October.
Eat!
With a good reputation for food & drink, enjoy the best and glamorous dome dining experience. Celebrate your special occasion with your family and friends. Whether you are looking for a social bubble or a private dining experience nestled in the forest, why not book one of our 360 degree crystal clear domes. Open all year round.
Retreat!
Maplebrook Retreat is also one of the first choices when planning a celebration, seminar, or company meeting at the lodge. We have packages to suit every occasion on every budget. Holiday celebrations, annual company meetings, workshops, birthdays, weddings, and anniversaries are just some of the events at Maplebrook Retreat every week!
*We also have a boutique gift shop on site.