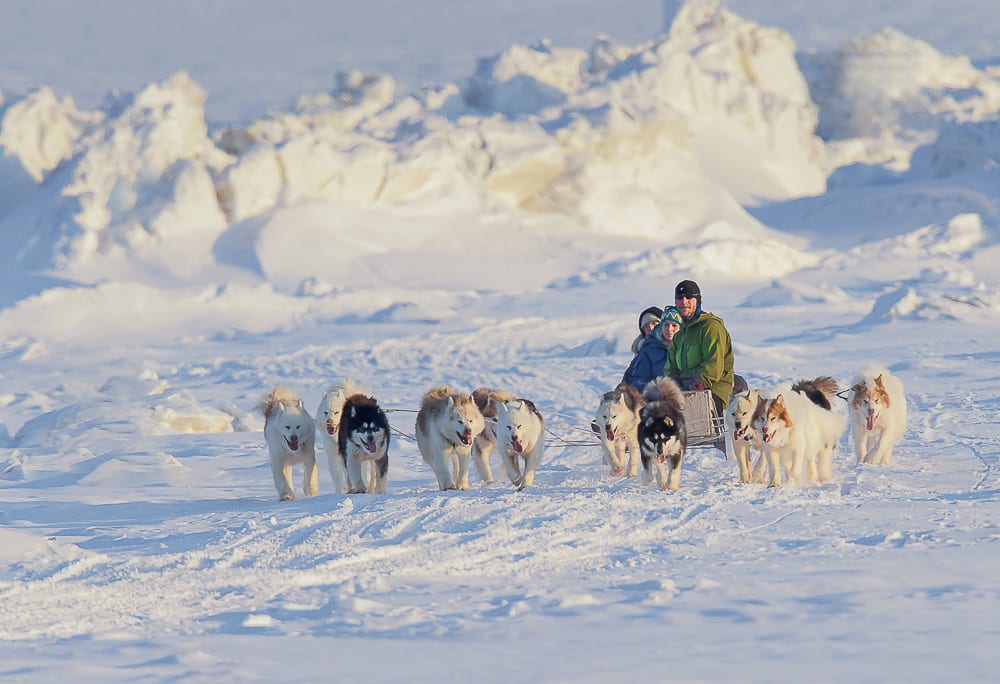 The winner of multiple awards, Inukpak Outfitting was recently named the Best Service Business of the year during the Nunavut Entrepreneurs Gala 2017.
They invite you to a true experience in the Arctic's capital. Louis-Philip Pothier and his team often ply their trade in the icy wind, but their passion is enough to warm all of Iqaluit!
In winter, treat yourself to these vast expanses on a snowmobile, by dog sled, or while ice fishing, tobogganing, meditating and taking in the 360-degree panoramic views! In summer, Inukpak Outfitting offers hiking, canoeing, kayaking and fly fishing. Adventure lovers can experience backcountry skiing, river canoeing and custom trips that will push their limits. And what about exploring the mysterious Canadian symbol that is the Arctic?
Summer or winter—it makes no difference—surprises await you at every turn. Plants and wildlife are more splendid than you ever imagined! The company also offers a wide range of training sessions, special activities and programs throughout the year.
Inukpak Outfitting is an excellent team player and partners with all of Nunavut's tourism organizations and businesses.
Information: https://inukpakoutfitting.ca/en/