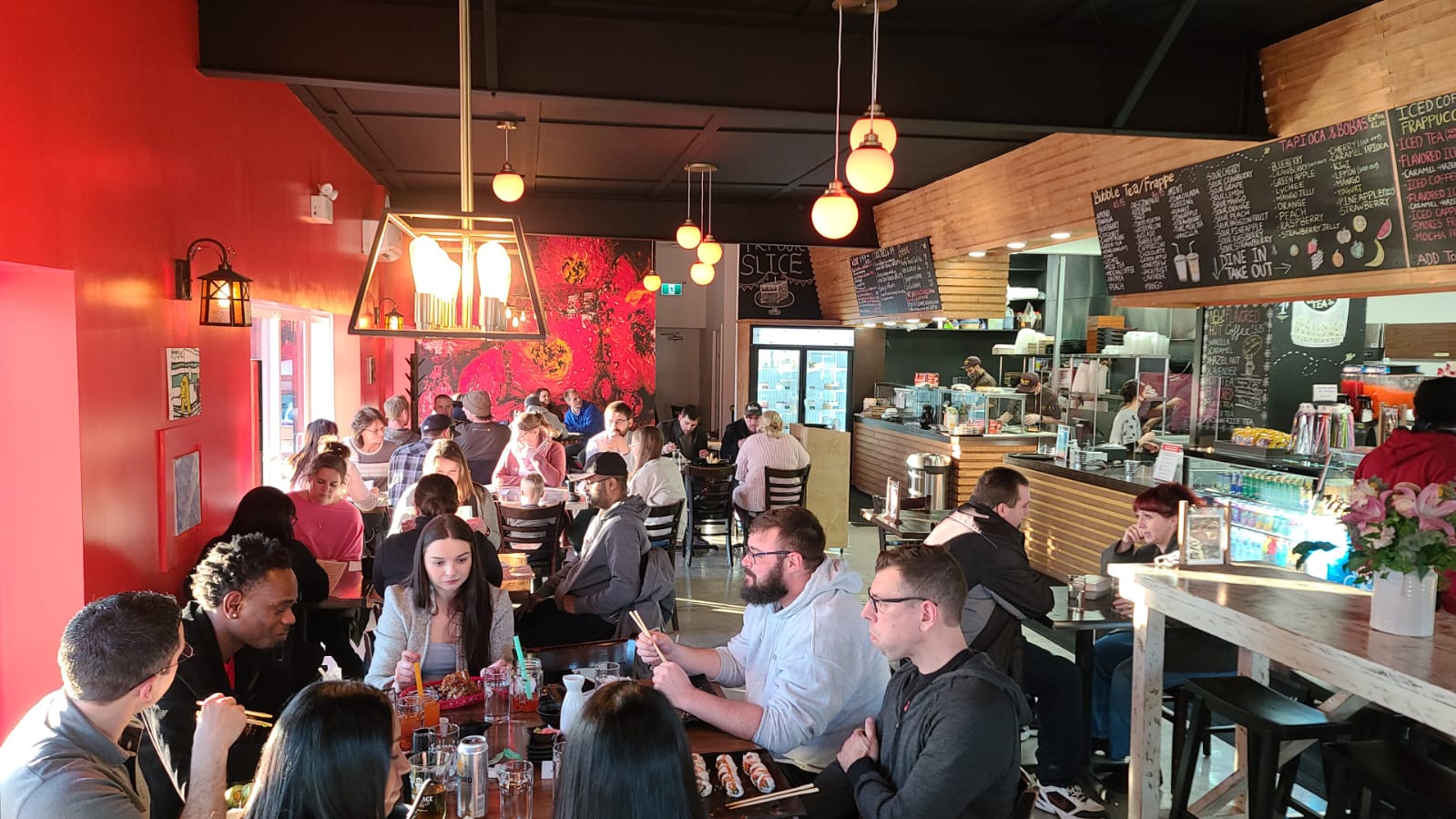 Welcome to Honey Bees Restaurant in Yarmouth!
Here you will find delicious Japanese and Korean cuisine!
Along with a juice bar and ice cream parlour!
About the owners:
Sonia Park and Troy Lawrence met on the streets of Montreal, a Meca for both Cultural and Food Diversity. Little did they know that 22 years later, they would be happily married, with 2 wonderful children, and operating, together, Honey Bees, "An Inclusive Cultural Food Beehive," in Yarmouth, Nova Scotia … WOW!
As diverse as their backgrounds may be, one thing is for sure, the pairing is magic. Their passion for life and inviting personalities are evident to anyone who has dawned their establishment. The menu is inspired by Sonia's Asian upbringing, a mouth-watering selection of both Japanese and Korean cuisine. Sonia and her Brother, "Celebrity & Executive Chef Antonio Park," have been involved in the hospitality industry for over 2 decades. Chef Antonio Park's influence, married with Sonia's diverse cultural expertise at all operational levels, and Troy's Entrepreneurship, elevates the experience.
In 2023–2024 stay tuned for our Korean BBQ and other traditional Korean food options.
About the food:
You will find a wide variety of delicious food to choose from:
Cold appetizers
Hot appetizers
Bento lunch and dinner specials
Korean fried rice
Tempura
Teriyaki and sizzling hot dishes
Udon soup and yaki soba
Curry rice and curry ramen
Sushi maki rolls
Vegetarian maki rolls
Hosomaki rolls