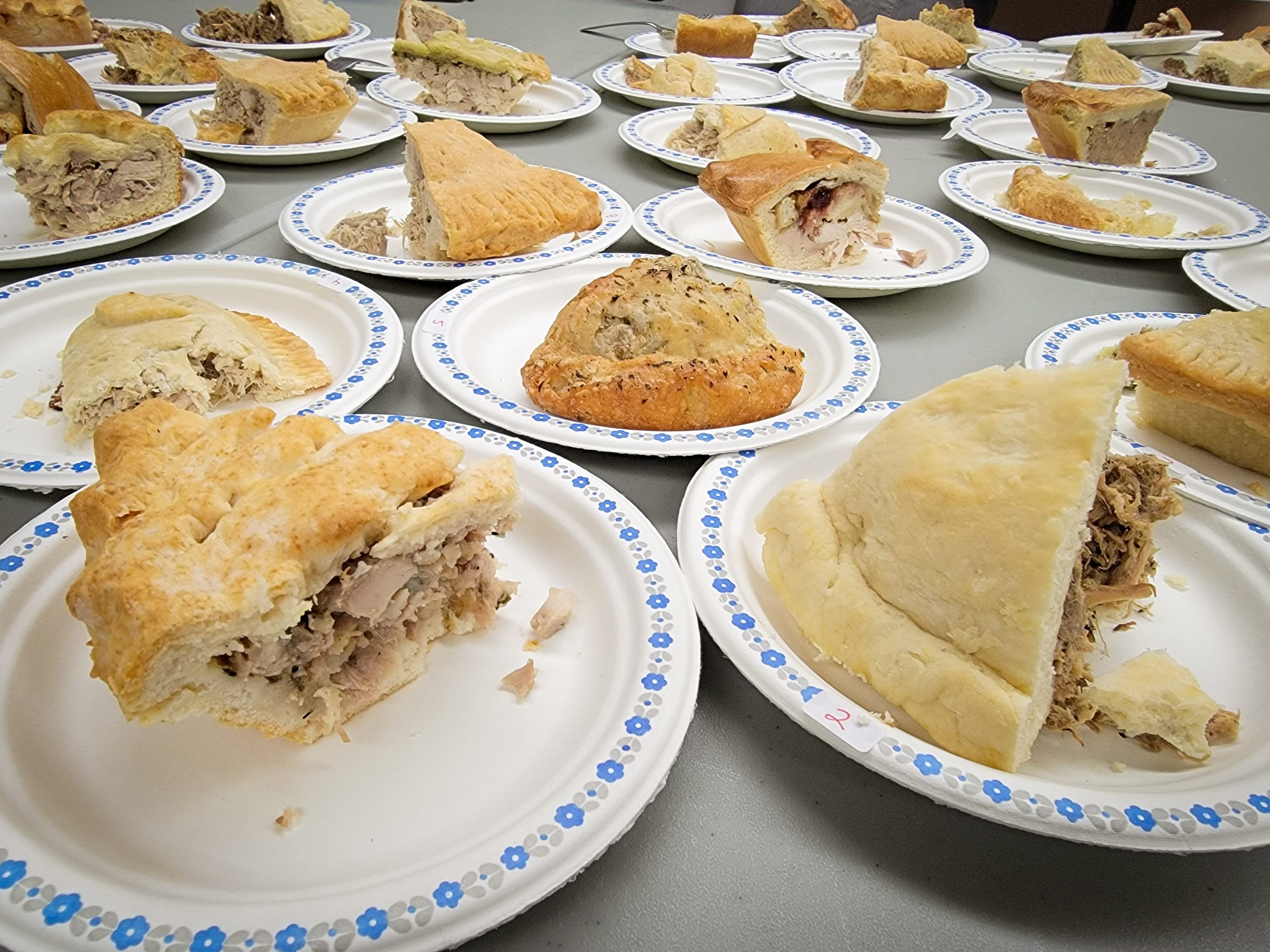 The Farmers' Bank of Rustico and the Doucet House work alongside each of the regional committees of the Société acadienne et francophone de l'Île (SAF'Île) on Festival "Meat Pie! Six regional competitions take place across Prince Edward Island with one taking place in each of the different Acadian and Francophone regions across the province (DeBlois, Évangéline, Summerside, Rustico, Charlottetown et Rollo Bay).
Folks can register in two different categories in each of the regional competitions: the Traditional Acadian Meat Pie as well as the Non-Traditional Meat Pie.
Traditional Acadian Meat Pie
This category features and highlights the classic traditional Acadian meat pie. Acadian meat pie goes back hundreds of years and is a delicacy that is still served in Acadian households today. Many Acadians still gather around the table to feast on Acadian meat pie after midnight mass on Christmas Eve or will have it for breakfast on Christmas Day!
Non-Traditional Meat Pie
Let your imaginative and adventurous side run free! Nothing submitted in this category can be too crazy or too wacky! This category is designed to let your culinary talents run wild and allows you to come up with your very own creation! In this category the sky is the limit and we're looking forward to seeing your twist and creations surrounding meat pie! Maybe a cheeseburger meat pie? A curry meat pie? A dessert meat pie? Soooo many options and possibilities and we're leaving it all up to you!