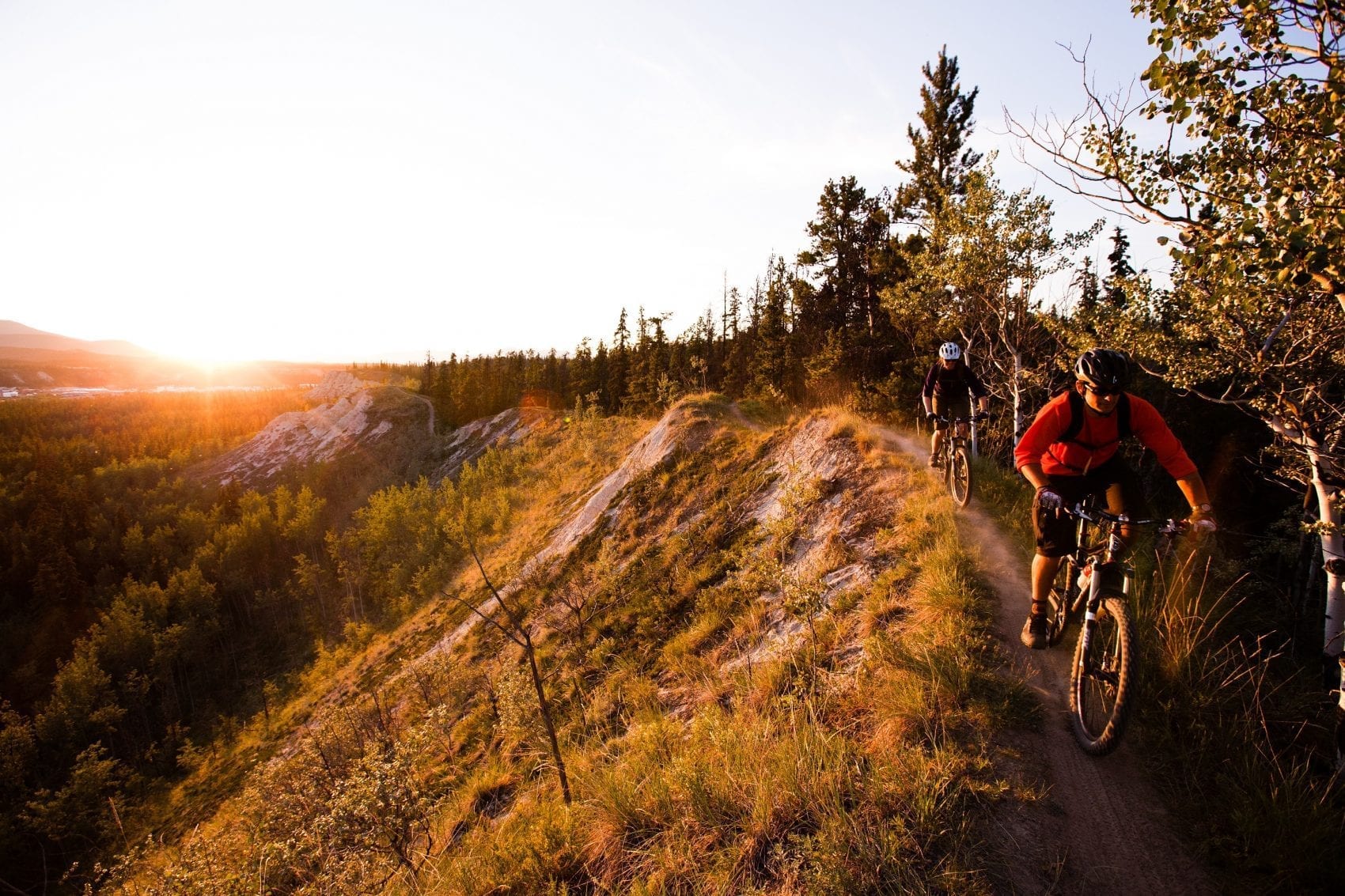 Mountain biking enthusiasts will be spoiled year round at Boréale Explorers.
Our team of passionate guides will help you discover trails that wind through the boreal forest, valleys and mountains surrounding Carcross and Whitehorse.
With hundreds of kilometres of trails, Yukon is now considered a biking Eldorado. Boréale Explorers offers a variety of packages for every season. Even in winter, you can escape on a fat bike, a dog sled, snowshoes or cross-country skis.
Combine these exciting activities with a stay at the Boréale Ranch, located 30 minutes from the Whitehorse Airport, near Carcross. The place promises you a luxurious stay and a change of scenery that are the stuff of dreams.
Tranquility, comfort, delicious meals and breathtaking scenery—needless to say, you won't miss the city! Choose from a selection of magnificent rooms with mountain views, or stay in a private yurt.
It all depends on the type of vacation you're looking for. Add a generous table and plenty of laughter to the mix, and you're all set for serious change of pace … whether or not you go biking!