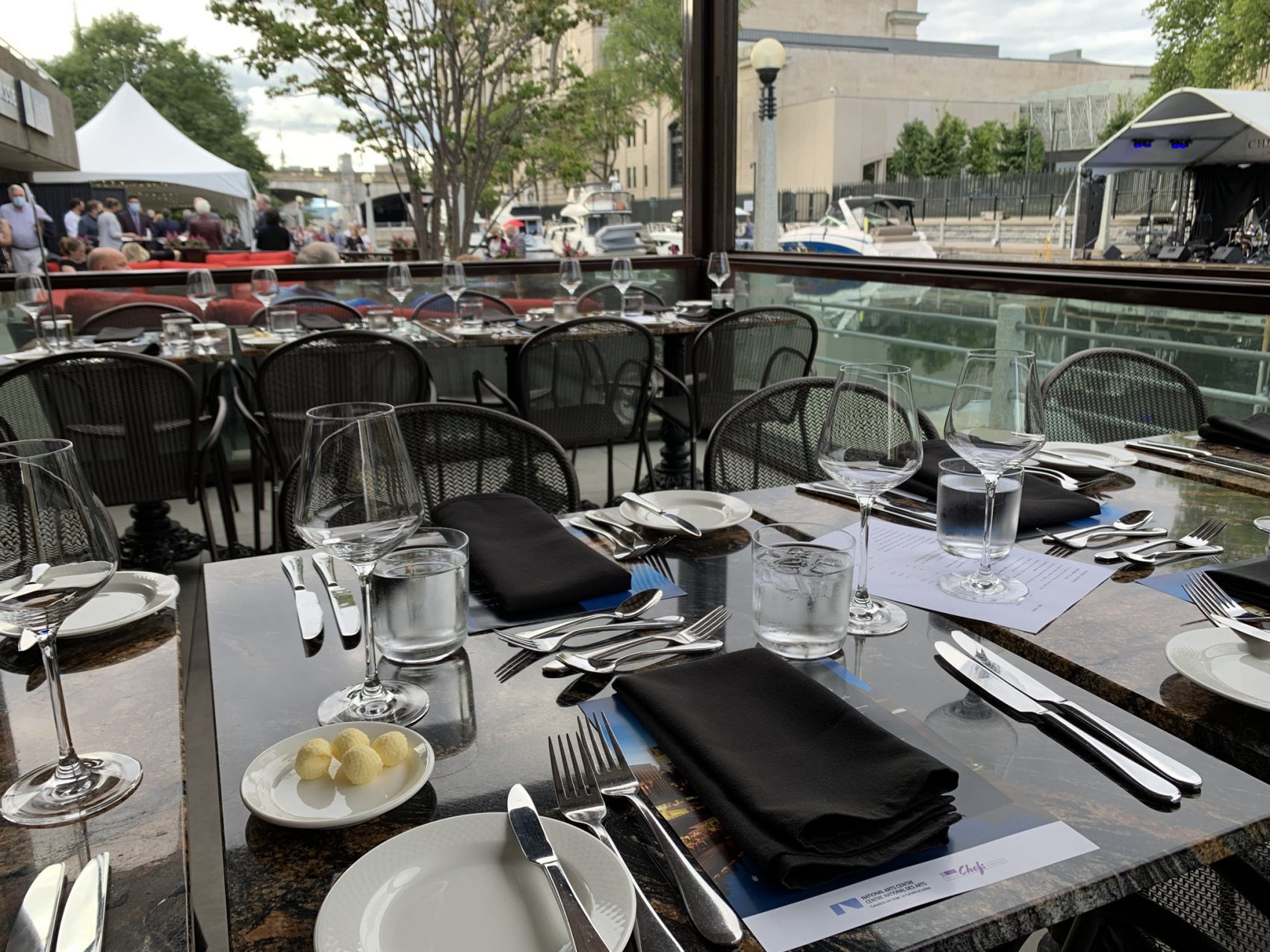 The National Arts Centre's 1 Elgin is proud to showcase the fresh flavours and ingredients of Canada.
Focusing on local seasonal ingredients, 1 Elgin's menu is a culinary experience that indulges the senses.
Experience our take on contemporary cuisine with dishes that will delight and engage you.
Surrounded in glass and topped with a new retractable canopy, the new structure provides both the
possibility of complete enclosure, for cold and inclement weather, as well as opening completely on
beautiful days.