Voyageur Canoe Adventure in Kouchibouguac National Park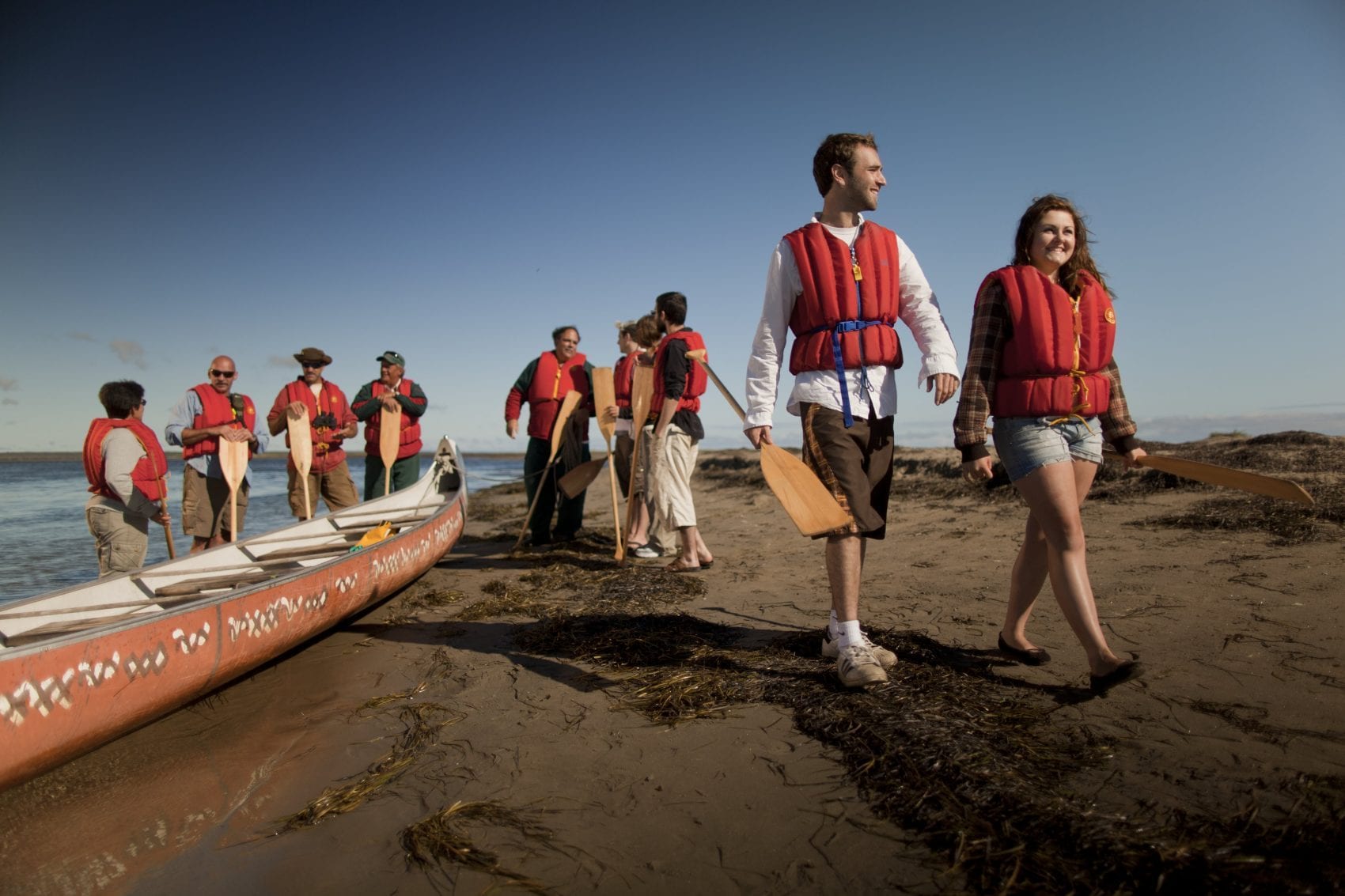 Have you ever wondered how First Nations people were able to journey over such long distances? Or how early settlers travelled from one island to another to explore new territories?
The canoe was their preferred mode of transportation, and Kouchibouguac Voyageur Canoe brings that experience back to life. More specifically, at Kouchibouguac, the Voyageur Canoe Experience combines active discovery of the local fauna and flora with a fascinating cultural exploration.
Thanks to an experienced interpreter/guide, who'll paddle with you over the waves while relating ancient legends, you'll explore lagoons, observe marine fauna and even see a colony of a hundred or so grey seals! So don't forget your camera!
Back on land, you can bike, trek along park trails, listen to tales around the campfire, discover some Mi'Kmaw traditions next to a wigwam, or attend a play at the outdoor theatre.
Are your children energetic and curious? Encourage them to complete some of the activities in their fun-filled Xplorers booklet; once they do, they'll receive a special souvenir and a certificate recognizing them as official Parks Canada Xplorers. A change of scenery and trip back in time are guaranteed!