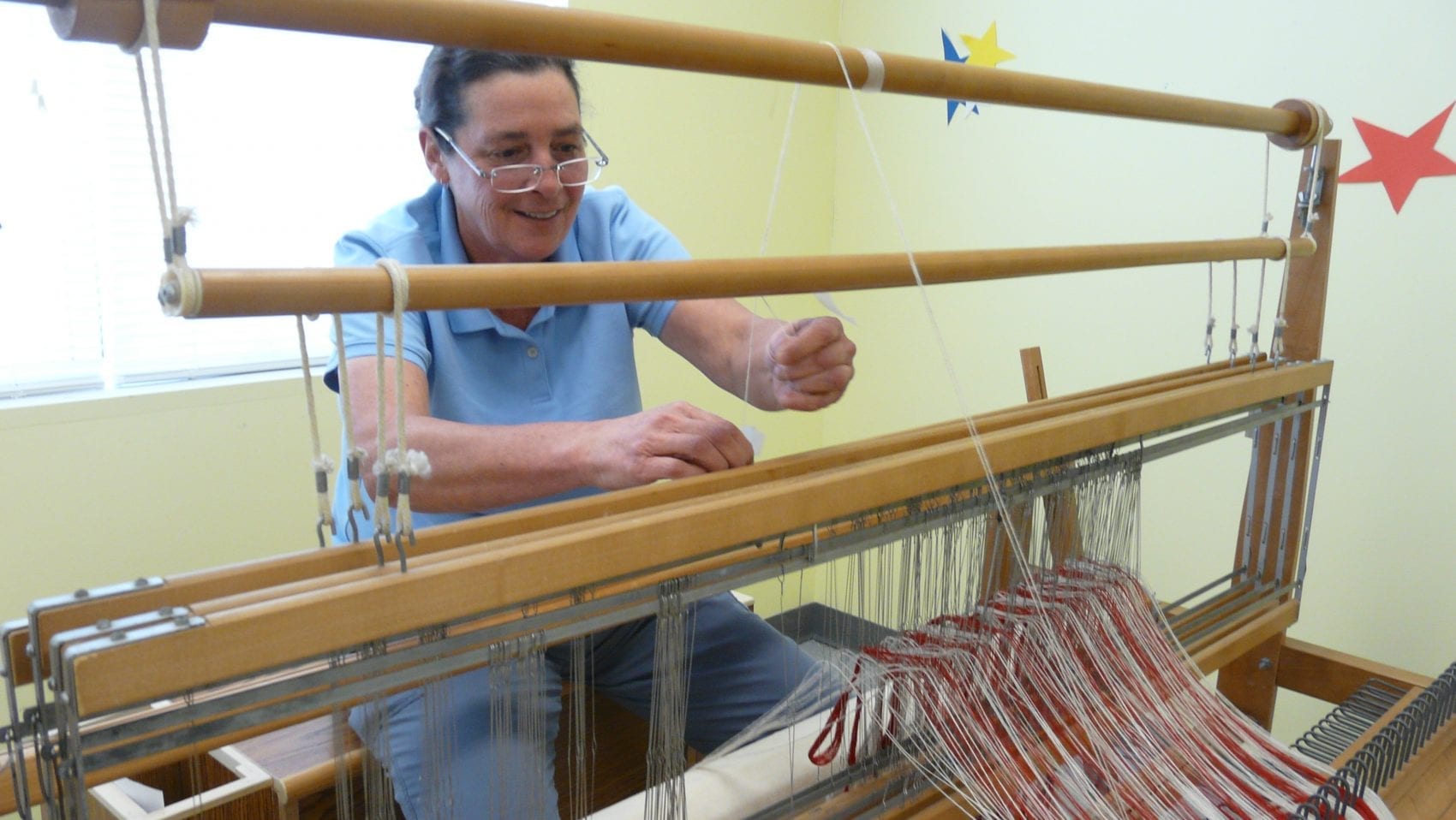 Passionate about her Acadian culture and its customs, Audrey Boudreau, has been offering hands-on workshops in her corner of ​​Isle Madame in Cape Breton for years, with support from the La Picasse Community Cultural Centre and the municipality. All funds raised during the summer are channelled into development of traditional arts, a cause dear to Audrey's heart.
Groups or families may register for workshops or simply request demonstrations on how to make Tamarin (traditional Acadian taffy), handmade soap, soy candles, lip balm, homemade hard candies with natural flavours, as well as how to weave on small and large looms.
Audrey hopes that traditional knowledge will continue to be passed on from generation to generation, like heirloom jewellery. All workshops are held at the La Picasse Centre, a place filled with hidden treasures.
Visit the Centre's website under the link "Hands-on Workshops." And where does the pretty name Madouesse come from, Madame Boudreau? "Madouesse is from my mother's side of the Boudreau family.
Just a little name with a beautiful history that helps explain who I am."
Information: www.lapicasse.ca