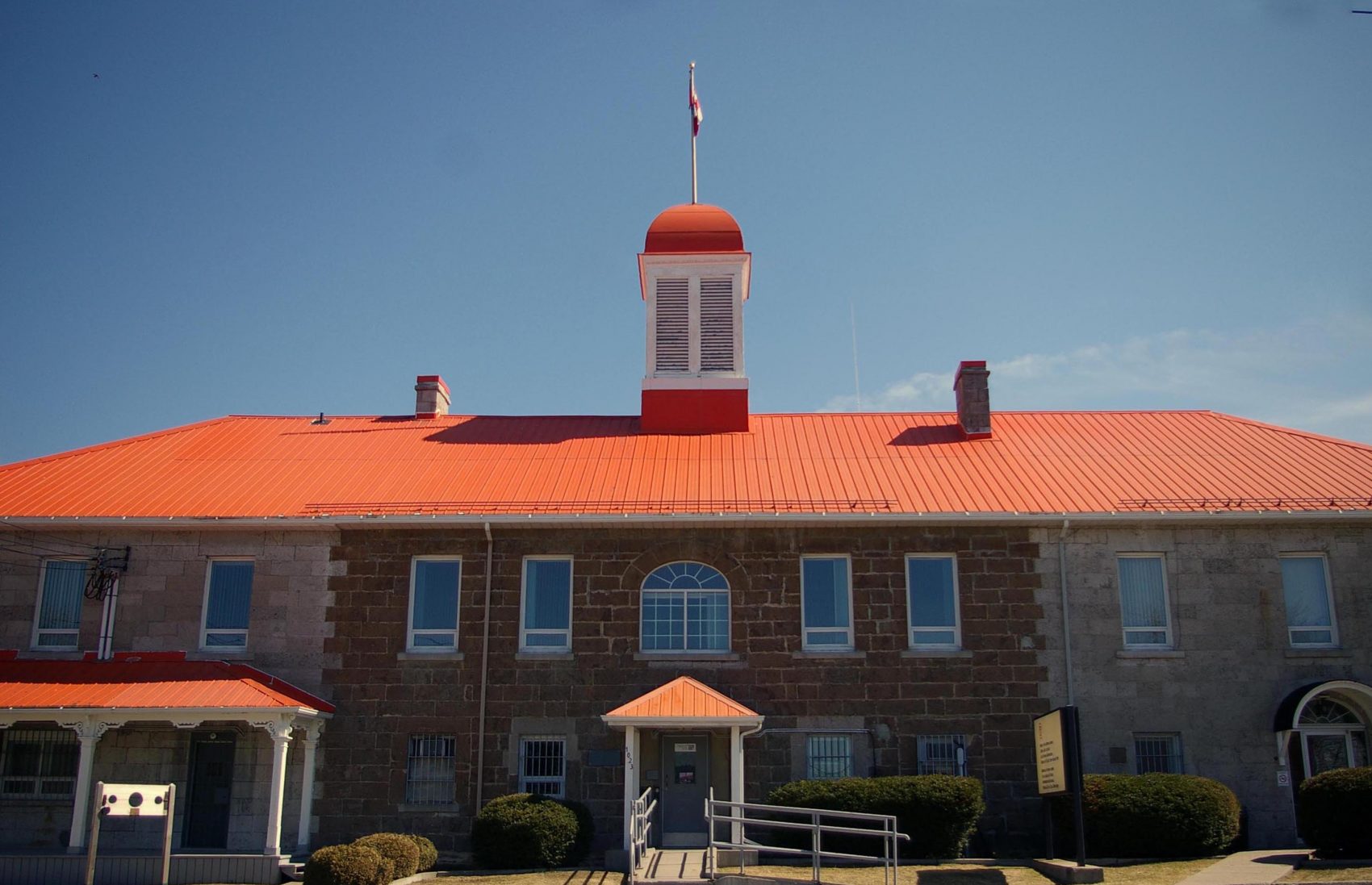 Escape from the daily grind by visiting the oldest jail in Ontario and second oldest in Canada at L'Orignal, in Eastern Ontario. Put yourself in the shoes of former inmates who served time in the Old Jail between 1825 and 1998. Converted into a tourist attraction in June 2007, the jail provides a unique window on prison life long ago.
The neoclassical Loyalist stone structure still houses the Court House, the oldest one operating in Ontario, which is considered the focal point of the village of L'Orignal.
Its orange-coloured roof will draw you in; its fascinating aura will tantalize you and fill your senses! Besides the prison, you can enjoy three exhibitions about life in Canada between the two great wars, about the Treadwell family, who founded L'Original, and Caledonia Springs, the country's largest health spa between 1835 and 1915.
Want to celebrate a special event? We have a large tent and a meeting room to meet all your needs! Or would you prefer to enjoy games and theatre? We frequently host Murder Mystery evenings and games, as well as plays. In short, you'll feel quite free in this jail!
For more information, go to www.lorignalprison.com.