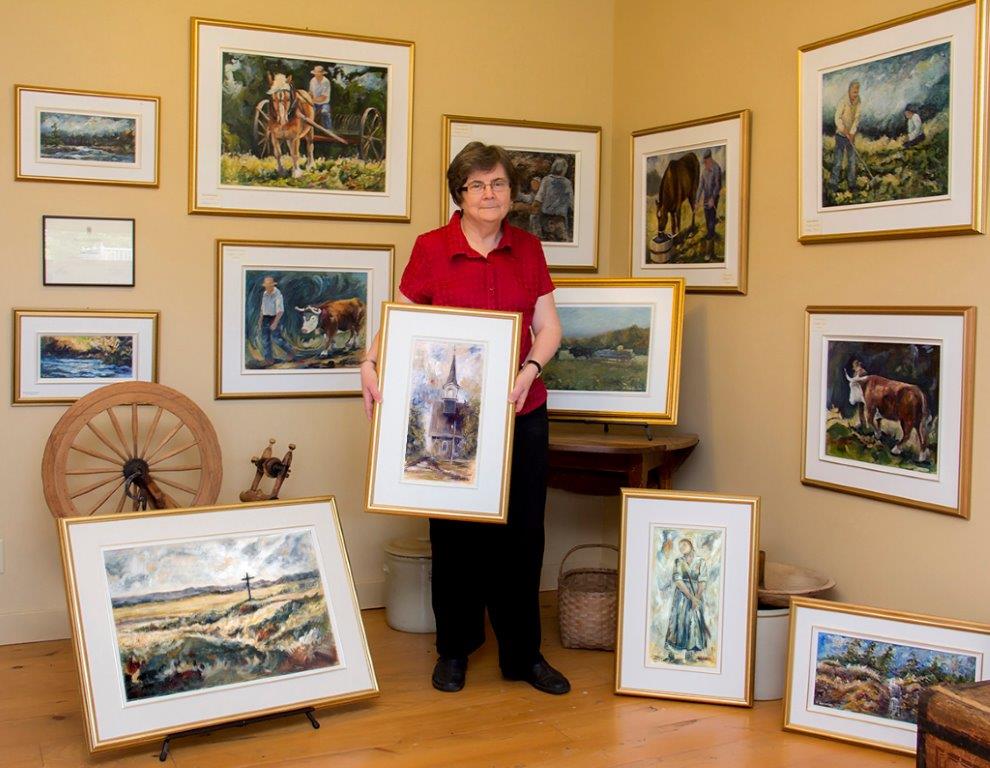 Is admiring art among your must-do activities while in Acadia? If you enjoy sketching landscapes with your camera and your memory, the answer is likely yes!
Painter June Deveau awaits you in her creative space, the June Deveau Galerie Studio, in the village of St. Alphonse, one of many Acadian communities in the municipality of Clare, on Nova Scotia's southwest coast. Ms. Deveau draws inspiration from the villages and traditions of the Acadian French Coast. She has a strong desire to share the riches of these communities through her art and discussions with locals and visitors. Not only does the artist display her collections in her gallery, she also paints custom-made works, sells reproductions, and gives workshops from June to September.
The artist has been working primarily with oil and acrylic on canvas or masonite boards since 1980. She also delves in watercolours, drawing, monotype, and linocuts to satisfy her thirst for colour, texture and shape. By combining brush and palette with various techniques, she's developed a unique style. She'd love it if you popped in for a chat or just to say hello!
Information: www.junedeveau.com