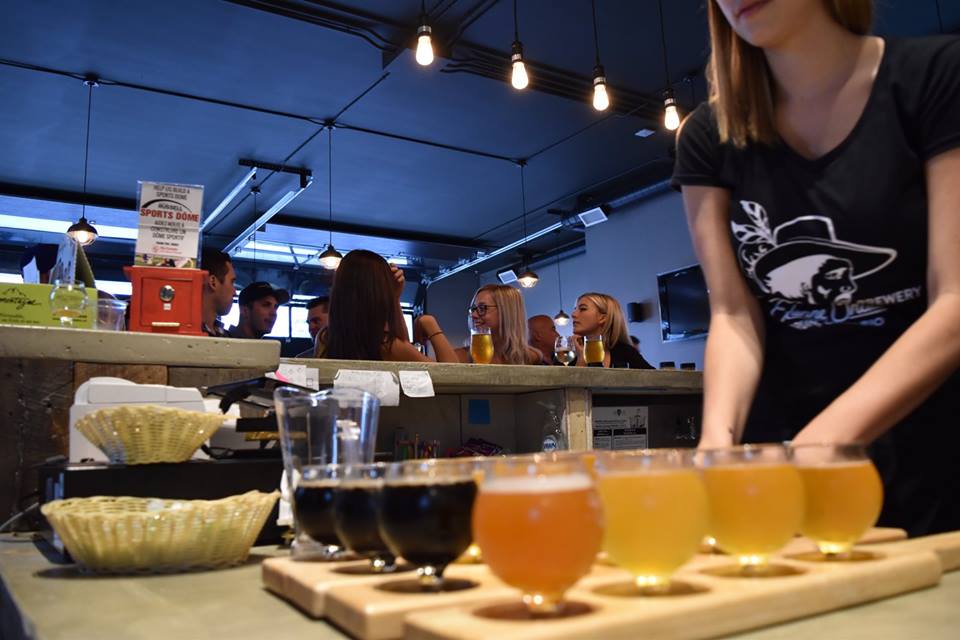 The Étienne Brûlé organic brewpub is located in Embrun, about 20 minutes from Ottawa.
The micro-brewer is proud to use local Ecocert-certified ingredients and loves to tell visitors all about it! Craft beer enthusiasts can choose between the Vagabond blonde ale, the Notre-Dame pilsner, the Citrale IPA, and the 5W30 milk stout. These craft beers complement the food on the menu at the pub, located on Notre-Dame Street. Étienne Brûlé was the first Franco-Ontarian to live in Canada.
Originally from France, Brûlé lived here among the First Nations as an interpreter while he explored the country and brought resources back to France. He was executed for treason after renouncing his French citizenship and because he wished to live among the Huron.
We've adopted his name as it represents our mission to explore and discover new flavours. We also want to develop a relationship with local markets, organic farms and other breweries. The Étienne Brûlé Brewery strives to offer quality products to its customers while introducing people to the world of craft beer.
Information: www.etiennebrule.ca