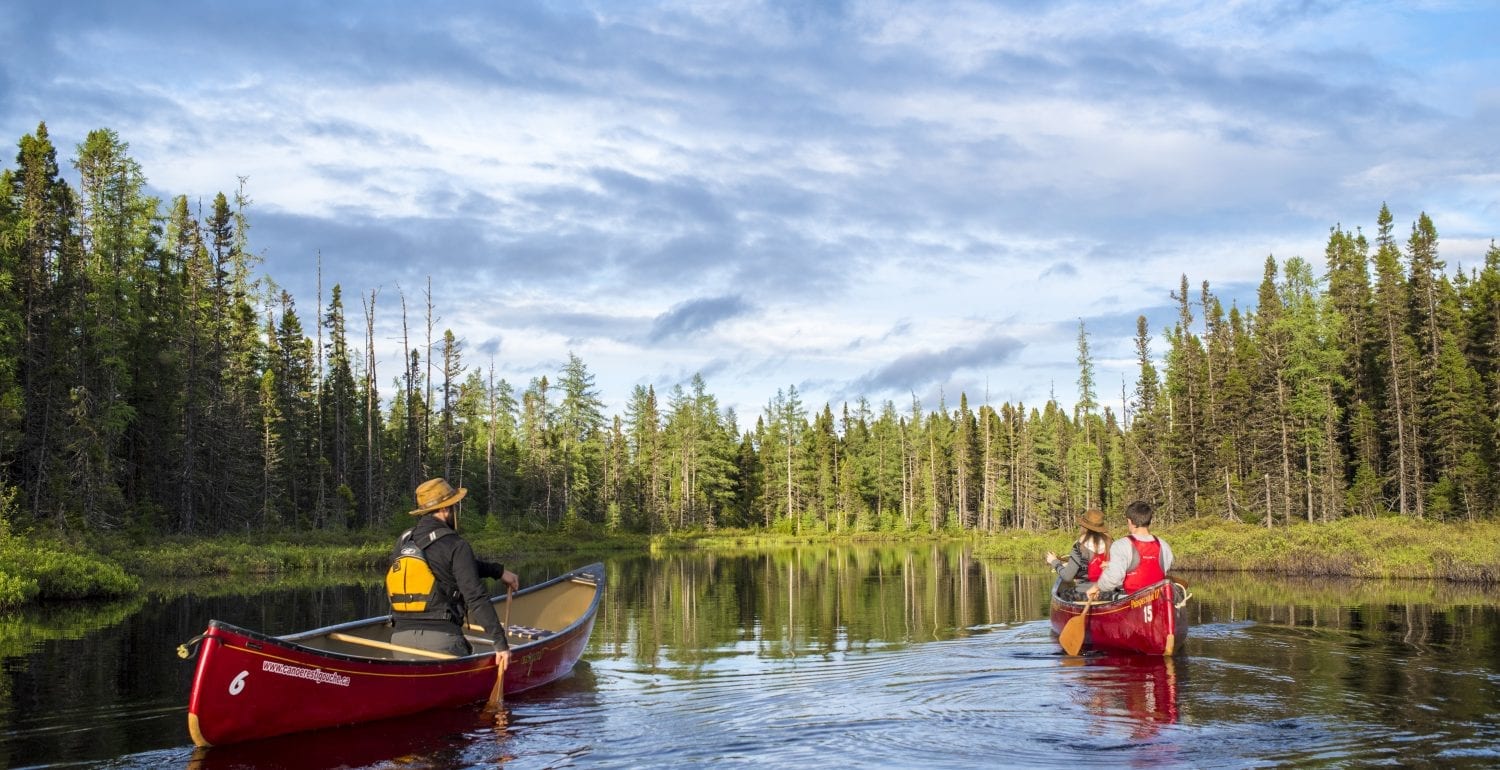 A unique adventure in a timeless landscape. That's the slogan of Arpin Canoe Restigouche, located right in the heart of one of New Brunswick's most fascinating counties. Freedom, fun and discoveries await you when you arrive at Kedgwick River.
For the last 25 years, this dynamic company has offered 500 km of portage-free river travel in the heart of the Appalachians. Embark on a thrilling all-inclusive adventure, or set out on your own to get a true taste of New Brunswick's nature. As you paddle down the Restigouche River and its five main branches (Gounamitz, Upsalquitch, Patapedia, Little Main and Kedgwick), you may be lucky enough to catch sight of a moose or bald eagle! You'll also be sharing the waters with wild Atlantic salmon!
After a full day in the fresh air, why not spend the night at one of the riverside campsites in this beautiful part of the Acadian Forest? We have packages to suit every taste, from half-day to five-day canoe-camping expeditions.
For more information: www.canoerestigouche.ca